~GALACTIC FREE PRESS~
~BREAKING NEWS LOVE UPDATE~
~LIVE VIDEO REPORT FROM GREECE, FROM LOVE REPORTERS AND FIRST CONTACT GROUND CREW TEAM MEMBER, PREDRAG!!~
http://www.facebook.com/home.php?sk=group_166301153399429&notif_t=group_activity#!/video/video.php?v=1928827620112&comments [2]
~WOW~REPORTING ON WHAT IS NOW UNFOLDING IN GREECE! FREEDOM IS AT HAND, AND LOVE IS HERE TO STAY!~
~SEE LOVE HAS COME IN, AND LOVE IS REMOVING ALL ILLUSION FROM HUMANITY'S LIVES, WITH THE ANGELS HELP OF COURSE! SO INDEED THERE IS GOING TO BE CHANGES, THERE ARE CHANGES REVEALING ITSELF ALL OVER THE PLANET..EMBRACE, ACCEPT, ALLOW..THIS SHOULD BE THE DAILY MANTRA FOR HUMANITY! THE OTHER IS TRUST IN LOVE~
~ THE ANGELS HAVE ALWAYS BEEN HERE WITH HUMANITY, THEY HAVE JUST EXISTED IN A DIFFERENT VIBRATION WHERE HUMANITY'S CONSCIOUSNESS COULD NOT HEAR THEM~ NOW THE PATHWAYS TO HUMANITY'S AWAKENING HAVE BEEN OPENED, AND EVERYONE HAS ONE WAY TO GO..CALLED FULL CONSCIOUSNESS, COMPLETE AWAKENING~
~WHEN EVERYONE ASKS FATHER GOD AND I WHAT WE HAVE BEEN DOING THE LAST 3 YEARS, WE SAY WE HAVE BEEN POURING IN ENERGY FROM US=SOURCE INTO THE PLANET SO THAT HUMANITY COULD THEN RECEIVE THIS. WE ARE IN THE CENTER OF THE GALACTIC CORE AND THIS ENERGY WE ACCOMPLISHED ON THE SURFACE OF THIS PLANET IS NOW POURING INTO ALL OF HUMANITY'S HEARTS. THE ENERGY OF BALANCED HARMONICS, TRUE EQUALITY, AND UNCONDITIONAL LOVE ALSO CALLED HEAVEN~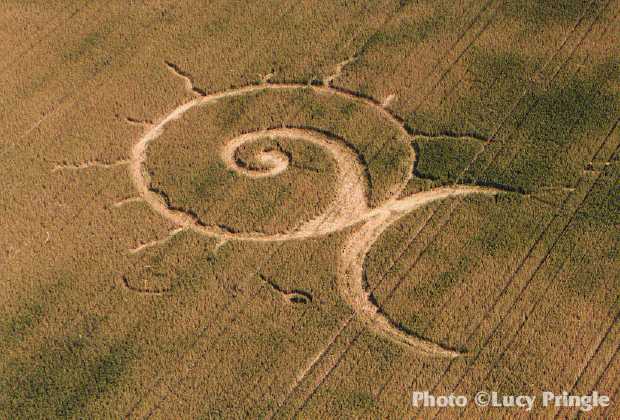 ~Intelligence only Creates with other Intelligence, This Is the Real Connecting of the Dots, The Alignment of The Balanced Harmonics~
END TRANSMISSION...OH HAPPY DAY, ALL EGOS ARE TOAST~ LOVE UNCONDITIONAL
Mother and Father God
~LOVE REPORTER BARKLAY LITTLEWOOD~
Applaud those that smash down your ego, however much it hurts, they do you a great favour. Look all around - why are you better than anyone else? That beast of self pride, is one all must slay. The only sword that can do so is the true self/life force/silent bliss/God within. You may imagine you must find this sword, but that thought of finding it is itself part of the illusion - you are already it
Hold any thought of finding the true self up to the light of your very existence, witness it as you live here and now, and it will eventually vanish to reveal what was always there.~
Events~ Humanity is now moving through the Transfiguration Event, and WE are Moving Full Speed Ahead with The Divine Mission on Planet Earth=Heart. The Energies are Now more then Tripling as the events unfolding for this continue to bring in More Light.Now, there are no brakes, no seat belts, and no going back, there is no place to go back to! Love is Here, and Love is in Charge. WE Highly Recommend Letting go if you have not already. Let go of any control you thought you had. Those attempting to control this will have an interesting ride, no longer can energy be manipulated. If an attempt is made it will spin out of control, until it is no more. Ignorance gets no more.
SONG DEDICATED TO THE EGO
Song- Blue October Into the Ocean
Support the Divine Mission, Love and Truth Details Here: TOTAL LOVE DONATIONS FOR ALL WE ACCOMPLISH ON THIS PLANET FEBURARY 20$ THANK YOU DAVE!
~If OUR Messages have helped you thank you for making a donation~
WE are donation (and Love) supported only!
http://soundofheart.org/galacticfreepress/content/donate [3]
http://soundofheart.org/galacticfreepress/ [4]
IF YOU WOULD LIKE AN AWAKENING SESSION CONTACT US THROUGH SKYPE father.mothergod.amon.ra
mothergod1111111@gmail.com [5]
~WE LOVE YOU LOVE MOTHER AND FATHER GOD AND THE ENTIRE GALACTIC FREE PRESS STAFF~