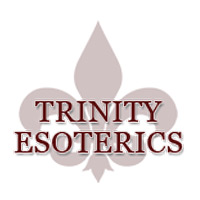 If you are experiencing doubt or resistance, stop and ask yourself, "Is this fear?" Is the fear based on anything concrete or is it due to the unknown of the future?
If the fear is concrete, explore your feelings around it. Is this a cycle or pattern? Does this match who you are today vs who you were when it started? What is looking for release? What wants to be acknowledged and healed? Are you seeking your own love, reassurance, and guidance? Is your inner child?
If your fear is simply of the unknown, it is an opportunity for you to embrace your inner creator. What would you like to experience? Do you have clarity on where you'd like to go? Once you do, surrender into what you would like or your highest experience, which will activate your team of helpers and shift you into co-creation. The true fear is not of the unknown itself, it is of unconscious creation.
Your fear is always giving you an opportunity for greater self awareness and to show up for yourself in an empowered way. If you explore why it is there it will help you shift from being a mystery to yourself and an unconscious creator into being a conscious co-creator. When you know what you have ordered, there is no need to be afraid of what will arrive. ~Archangel Gabriel through Shelley Young
________
Hi everyone! It's that time of year again! Every December I hold a donation drive to help offset the costs of offering our channeled content to you, every single day, all year long. Your donations are so important because they allow me to be able to keep providing this material for free.
Sooo, for the entire month of December, as an extra thank you, if you make a donation of any amount, you will automatically be entered into a total of four separate draws. One draw will be to win a free, hour long channeled reading. The other three draws will be to win any of the courses we offer – you get to choose which course you want!
I can't tell you how much your love and support means to me and how much it helps me continue to be of service to you. If have found the daily messages to be helpful to you and you feel guided to give, please click the donate button at the top right of the page, or you can donate directly through PayPal to trinity3339@hotmail.com [2]. If you are in Canada, you can also donate by interac e-transfer to partnershipwithspirit@gmail.com [3] and make the answer to the secret question gabriel.
As always, I am so honoured to be part of this journey with each and every one of you, and I am wishing you all things bright and beautiful this holiday season and beyond.
With love and gratitude,
Shelley
http://trinityesoterics.com/2017/12/08/daily-message-friday-december-8-2017/ [4]