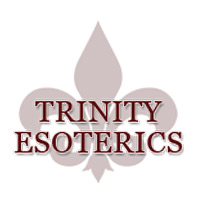 Someone commented on yesterday's daily message, "I wonder what healthy interdependency looks like?" We would like to address that today.
What a wonderful question! By asking the question you set in motion the opportunity to have that experience. You move into the expansion and discovery of that topic.
Healthy interdependency means working together for the whole with everyone contributing in their own unique way. This allows everyone the joy of their own self expression in a supported way which means no one person has to do all the heavy lifting. This creates the profound shift from martyred service into joyful service.
Healthy interdependency means supporting each other into your highest potentials and expressions of self in whichever way matches your true desires and your soul's agenda. It means honouring the unique gifts each individual contributes to the whole, understanding your beingness is more than enough and your growth continues to drive the shift on your planet. It prioritizes empowerment of all. It seeks to heal beyond separation into connection because you recognize you are stronger together than apart.
It means accepting each other for your different roles, strengths, abilities, and service paths while supporting and encouraging each other through your challenges. It means working together as a whole, a force of like-minded, like-hearted individuals, who together are blazing trails that make it easier for others to follow, whenever the timing is perfect for them. It means joining hands as the pioneers you are, all contributing in the ways that are perfect for yourselves, and encouraging others to the same. It means creating new foundations that the new can be built on that support the highest good of all. ~Archangel Gabriel through Shelley Young
https://trinityesoterics.com/2021/01/06/daily-message-wednesday-january-6-2021/