~GALACTIC FREE PRESS~
~Your Unique Newspaper, for the Real Reality, a Multi~Dimensional Experience~
~ALL Living Universes, Galaxies, and All of Creation, all Eyes are on Planet Earth=Heart. AS WE PREPARE FOR HUMANITY'S GRADUATION COMMENCEMENTS~
 ~ Humanity's Star Family is patiently awaiting in the wings to be Re~united with them, its Been a Long Moment and All of Creation is Very Excited~
What is very obvious now, is that the illusion is falling apart, the illusion was the ego/mind which has
kept Humanity separate from the Truth and Love of the Real Reality of who they are!! The Recent Events though Catastrophic, greatly helped the Light, IN RELEASING more of the old dense energy of unconsciousness that were simply misuses of energy. We have already transmuted and transformed this energy into the Light, and Now this Energy Of Love is Pouring in to Assist the Planet In a Mass Awakening.  Now, WE Push for Acknowledgement of our Presence from your Governments.
~ WE ARE HERE TO LIFT ALL OF HUMANITY UP~ EVEN IN THE MIDST OF ILLUSIONS CHAOS~ OUR LOVE IS THE MOST POWERFUL, THE MOST HEALING, AND IS POURING IN, IN THE NO MATTER WHAT! WE ARE WITH JAPAN AND WE ARE WITH THIS ENTIRE HUMANITY ON PLANET EARTH=HEART!~
~YOU ARE NOT ALONE, OUR LOVE together as ONE IS THE SOLUTION~
 
HUMANITY AND MOTHER EARTH=HEART ARE IN BIRTH, BIRTHING IN A WHOLE NEW PARADIGM FOR EVERYONE ON PLANET EARTH. ONE THAT IS, AN EXPERIENCE IN LOVE EVERYWHERE PRESENT, ALSO CALLED BALANCED HARMONICS ENERGY, PURE CONSCIOUSNESS SPIRIT ENERGY. FOR 13, 000 YEARS HUMANITY HAS BEEN IN THE STATIC ENERGY OF ILLUSION, CHAOS, FEAR, PAIN, AND SUFFERING. NOW THIS OLD ENERGY which was a MISUSE OF ENERGY, IS BEING TRANSFORMED INTO PURE LOVE CREATED ENERGY~

http://www.youtube. com/watchv= jhm48mp8q98
~Unlimited thought produces unlimited possibilities.~
~Heaven on Earth is the Destiny of the Planet AND THIS DESTINY IS UNFOLDING TO BE COMPLETLY FULFILLED. WE ARE IN THESE MOMENTS AND We all go together as ONE, into the New Earth. WHERE ONLY PURE THOUGHTS=ENERGY EXIST!

  ~We of the Celestial are Well Prepared for Humanity's Graduation! ~ AND SOON WE WILL BE GETTING THE SHOW ON THE ROAD SO TO SPEAK~
 We are Standing in the Divine Awaiting for ALL TO BE PRESENT~ WE Love You!

~THE HOUSE OF CARDS CALLED ILLUSION IS FALLING QUICKLY!~ THANK YOU FOR THOSE SHARING THE TRUTH, THE TRUTH IS SETTING HUMANITY FREE~

~END TRANSMISSION!~
LOVE UNCONDITIONAL FATHER~MOTHERGOD AMON RA

THANK YOU ALL GIVERS ON PLANET EARTH=HEART~IF OUR INFORMATION AND SITE ARE ASSISTING YOU THANK YOU FOR HONORING AND RESPECTING OUR CONTINUED DEDICATION TO EVERYONE ON THIS PLANET BY SIMPLY MAKING A SMALL LOVE DONATION TO SUPPORT OUR EFFORTS. WE DO NOT REQUIRE MUCH, OUR TOTAL COSTS PER MONTH ARE ABOUT 500$ FOR 5 TEAM MEMBERS, THANK YOU FOR SUPPORTING YOUR TEAM TODAY.

JANUARY LOVE DONATIONS $70
FEBRAUARY $120
MARCH 65$
http://soundofheart.org/galacticfreepress/content/donate
THROUGH SHARING WITH LOVE, YOU ARE GIVING AND SHARING WITH YOURSELF~
~CAPTAINS LOGS~3~19~11
LOVE FROM THE FIRST CONTACT GROUND CREW TEAM FROM FLAGSHIP ~EYE OF RA, HEART OF LIGHT~

DEAREST HUMANITY OF LIGHT IN LOVE BEING PRESENT,
PRE+AWAKENED ONES,
WITHIN THIS PRESENT LIVING MOMENT OF BEING, ALL LOVE IS AVAILABLE TO
BE EMBRACED AND SHARED FREELY.  TRUE FREEDOM IS WHERE EACH AND EVERY HU +
man HEART IS OPEN TO ALL THE UNLIMITED POSSIBILITIES CONTAINED
WITHIN SPIRIT, BEING THE VERY FOUNDATION OF CREATION.
SPIRIT IS
SOURCE, AS THE OCEAN OF LOVE UNCONDITIONAL,READILY AWAITING YOUR
DIRECTION IN THE CREATION OF YOUR LIVING EXPERIENCE MADE MANIFEST.

OPEN UNTO YOUR DIVINITY AS ONE BEING ALIVE AND FILLED TO OVERFLOWING
ABUNDANCE.
OUR STARSHIPS ARE HERE WATCHING OVER HUMANITY AND PLANET EARTH = HEART,
AND ARE VIBRATING AT GREATER THAN LIGHT SPEED VIBRATION, WITHIN THE
ETHERIC REALMS. ON THESE STARSHIPS YOUR LIGHT BODY LIES IN REPOSE
AND DREAMING OF YOU, AS YOU ARE WALKING AROUND HERE IN THE REALM OF
THE MANIFEST LIVING YOUR LIFE ON THIS PLANE OF LESS THAN LIGHT SPEED
VIBRATION.
AS YOU AWAKEN INTO THE DEEPER REALMS OF YOUR MULTI +=
DIMENSIONALITY YOU WILL START TO FEEL LIKE YOU ARE PRESENT IN THE
MANIFEST, AS WELL AS, PRESENT ON OUR STARSHIPS. THIS IS CALLED A BI +
LOCATION EVENT. AS YOU AWAKEN HERE IN THE MANIFEST YOUR LIGHT BODY
ALSO AWAKENS ON THE STARSHIPS AND YOU TAKE YOUR STATION HERE AND
THERE SIMUTANEOUSLY. THIS GIVES ALL NEW MEANING TO MULTI +
TASKING. THERE IS MUCH TO ACCOMPLISH AS YOU EMBRACE THE LOVE YOU
ARE WITHIN THIS LIVING PRESENT MOMENT OF MULTI += DIMENSIONAL
UNLIMITED THOUGHT.
AS YOU START TO REMEMBER THE REALITY OF YOU BEING YOU, AS LOVE
EVERYWHERE PRESENT, YOU WILL START TO NOTICE THERE IS A WHOLE LOT
MORE HAPPENING HERE ON PLANET EARTH THAN MEETS YOUR PHYSICAL EYES. THE EGO/MIND WHICH IS THE STATE HUMANITY HAS BEEN IN, IS VERY
LIMITED TO ONLY OBSERVING 33 FRAMES PER SECOND AKA 3D ENVIRONMENT.
WHILE
THE BEING YOU REALLY ARE IS ABLE TO EMBRACE THE LIVING EXPERIENCE, WHICH IS THE PRESENT MOMENT OF NOW AT
LIGHT SPEED VIBRATION AND BEYOND.ALSO INTO THE MULTI += DIMENSIONAL
REALMS ALL AROUND YOU, BEYOND THE ILLUSION OF THE WORLD OF ILLUSION YOUR BEING
APPEARS TO BE IMMERSED IN.
THE WORLD OF ILLUSION CURRENTLY IS JUST A CONSTRUCT OF THE STATUS QUO EGO/MIND BELIEF SYSTEMS, WHICH HAVE BEEN
SUPERIMPOSED UPON PLANET EARTH, TO DISTRACT YOU, FROM THE LIVING TRUTH
YOU ARE, AS LOVE BEING PRESENT AND MANIFEST.
THE ENERGIES OF
CONSCIOUSNESS=SPIRIT ARE ALL INNER CONNECTED WITHIN YOUR HEART, SOUL AND
DIVINE BRILLIANCE CONTAINED AND EXPRESSED MULTI += DIMENSIONALLY.

AT THE VERY CENTER OF YOUR DIVINE INTELLIGENCE IS WHERE THE "I AM"
PRESENCE, EXPRESSES THE LOVE YOU ARE AS LIVING UNIQUENESS. THE "I =
CONSCIOUSNESS" , THE "AM = AWARENESS" THE "I" IS SPIRIT AND THE "AM"
IS THE EXPERIENCE OF SPIRIT, AND THROUGH THIS ENERGY FROM SOURCE IS USED TO
CREATE YOUR LIVING EXPERIENCE OF THE DIVINE PRESENCE. WITHIN THE VERY
LIFE ENERGIES PROVIDING YOU WITH ALL LOVE IS, BEING EVERYWHERE
PRESENT.
AWAKEN, AWAKEN, AWAKEN AND FEEL THIS LIFE ENERGY POURING
INTO YOUR HEART FROM YOUR SOUL AND REMEMBER THE TRUTH OF THE ALL YOU
ARE AS UNIVERSAL ONENESS. ALLOW THIS TRUTH TO FILL EVERY ATOM AND
EVERY LIVING MOMENT OF YOUR BEING PRESENT UNTO JOYFUL OVERFLOWING.
YEAH RA, AMON!
THE BODY HOLOGRAM IS AN AMAZING INSTRUMENT, AS THE BODY HOLOGRAM IS
ALL WAYS LIVING IN THE PRESENT MOMENT. FEEL THE EXPERIENCE OF YOUR
CONSCIOUSNESS BEING PRESENT AS THE LIVING AWARENESS OF YOU BEING YOU
HERE, MADE MANIFEST AND THEN EXPAND YOUR AWARENESS TO INCLUDE THIS
LIVING PLANET, MOTHER EARTH AND ALL OF CREATION. TOUCH YOUR LIFE WITH THE LOVE YOU ARE
AND THEN EMBRACE YOUR HEART WITHIN AND TOUCH THE ALL AS YOUR UNITY
BEING ALIGNED TO ALL ONENESS.

YOU ARE NOT ALONE, FOR YOU ARE ALL +
ONE, EQUAL ALL OTHER BEINGS AWAKENED AND AWARE OF YOU BEING YOU IS
THE CELEBRATION OF YOUR INDIVIDUAL TRUTH CONNECTED INTO ALL
UNIVERSAL TRUTH = ONENESS. BLESSED IS THE LOVE CALLED GOD WITHIN
YOU AND WITHIN US ALL AS BEING SHARED EQUALLY, GLOBALLY, GALACTICLY,
UNIVERSALLY MULTI += DIMENSIONALLY. SO BE LOVE AND SELAH, AMON Ra
~Love Reporter Divine Starseed~
~The Purpose Of Facebook...UNITY Ascension Is Being Accomplished ~
And So It Is With This Online Com(Unity) That Is Constantly Growing And Expanding... Amazing Thoughts Of Realization Are Sailing Through My Mind, While I Connect Once Again With All Of You, My Dear Soul Family Of Light... The Internet Connected Us And Facebook Literaly Started The Revolution, It Is Not A Secret Anymore! It Changed The Way We Comunicate, Forever! What Is Facebook? Facebook Is A "Place" Where We Connect... Share Our Vision Of A Better "Future".. A Place Where We Can Share Our Thoughts, Love, Light..
Our Experiences And Lessons Of This 3D School Of Life. It Is A Place Where We're Changing The World, With Our Sinchronized Intention.. It's A Place Where We Can Comunicate Without Words, Through Art, Music, Pictures, Videos... It Is A Online Unity, Where We In Some Way Learn How To Live Together One With Another. It is A Place, Where You Can Express And Share Your Feelings With Everyone And So On And On... This facebook Experience Has A Deeper Meaning And Purpose For All Of Us And Now I See Where It's leading Us... It Is Leading Us To The ONENESS! Surprized? :P Naaah! :D ♥
FACEBOOK IS IN SOME WAY ONENESS IN EMBRIO ♥ A Cosmic Unity Of Mankind In It's Earliest Stage Of Evolution! A First Step To Our Unity Consciousness ♥ I Am Grateful Beyond Words, That I Had The Honor To Meet You All Once Again In This Incarnation ♥ I Am Grateful For Everything You Share With Me And All The Others. I Am Constantly Growing Side By Side With All Of You. THANK YOU FOR BEING ♥ Simply... I Am Grateful To Be Here In This Unity Of LOVE, LIGHT, FREEDOM, JOY, ect... With All Of You, My Dear Brothers And Sisters ♥
Together, We Are Whole Again. Everyone Has A Role To Play In This Divine Orchestra... It Is True, Everything Began With A (Primal) Sound Of The Prime Creator... This Great Divine Energy Gave Us The First Sound... We Used It, Evolved It, Implyfied It, Developed It Further, Expand It And CREATED THE MUSIC OF LIFE ♥ We Are The Music Of Love, Played From Our Hearts ♥
I Am Looking Forward With Enthusiasm And Excitement, To Share And Create Side By Side In Oneness With All Of You In Our Sacred Journey To The Spiritual/Multi-Dimensional Completion ♥ Mother Gaia And Father Sun Are Calling Us, Embracing Us With Unconditional Love. We Are Their Children, Graduating In The "Earth's School For Creator Gods" ♥
My Dear Divine Siblings, My Love For All Of You Is Infinite As The Great Spiral Of All Life ♥ We Have Come So Far, Our Mission Of Liberating Humanity from out Of Duality Is Almost Done... I Am So Proud Of Myself And Of Each And Every Single One Of You! We Did It! I Never Doubted Of Our Sucsess. I Knew We Could Do It, Before I Accepted This Big Challenge. Thank You Again For Your Cooperation ♥ Light And Love Always Wins, Together We Are Invincible ♥ Namaste _/\_
LOVE REPORTER PATRICIA COTA~ROBLES EXCERPT FROM LOVE IS NOT A CLICHE'
So much has been written about Love that is has almost become a platitude, but the Transfiguring Divine Love of our Father-Mother God is the mightiest force in the Universe. Love is not a cliché. It is the vibration from which we were born out of the Heart of God and the vibration through which we must evolve and Ascend back into the Heart of God. Divine Love has no bonds, nor barriers, nor conditions. Within the infinite power of God's Love there is no pain or sorrow, no lack or limitation. This Love contains within its essence the full potential to rise above all human conditions, all self-inflicted suffering, all manner of chaos, confusion, hopelessness, and despair.
Divine Love heals the illusion of separation. It rejuvenates, revitalizes and makes whole all it embraces. It is the single greatest source of forgiveness, and it reverberates with the full gathered momentum of our Eternal Freedom. Divine Love is the foundation of Creation and the balance of the One. It is the indivisible, unchanging ecstasy that allows us to know Love in all things. When we experience the Love of our Father-Mother God, we understand that we are all One. Whether we are a person, a magnificent Sun, or a blade of grass, we are united in the Body of God by the all-encompassing Light of Divine Love. ~
TO READ THIS ENTIRE ARTICLE YOU CAN FOLLOW THIS LINK
http://soundofheart.org/galacticfreepress/content/love-not-cliche-all-ar...
~Humanity is in the ascension which is a process of returning themselves into the true Unconditional Love beings they Really are, into the higher vibrations [higher thoughts] of only Love and Joy, thus shedding the ego=all unconsciousness.

The Real Reality which are real thoughts are Multi-Dimensional and unlimited thoughts of ALL  Pure Love and Joy~
~Humanity You Are ALL Coming HOME into The Light~
As Decreed by Us, Mother and Father God and the Entire Company of Heaven all are ascending into the higher realms.

GRAND EVENTS~ HUMANITY'S DNA HAS BEEN IGNITED~WITH THIS IS THE RELEASE OF INCREASED AMOUNTS OF AWAKENING CODES! THIS WILL ENABLE THE PUSH FORWARD THAT MOTHER EARTH AND ALL OF HUMANITY REQUIRES, IN THESE MOST EXCITING MOMENTS ON PLANET EARTH=HEART!
TO OUR FAMILY IN JAPAN~ OUR LOVE, OUR ENERGY FOR CALMNESS AND FOCUS ARE WITH EVERYONE~ WE ARE BY YOUR SIDE, HOLDING YOUR HANDS! WE ARE HERE WITH YOU! WITH ALL LOVE IS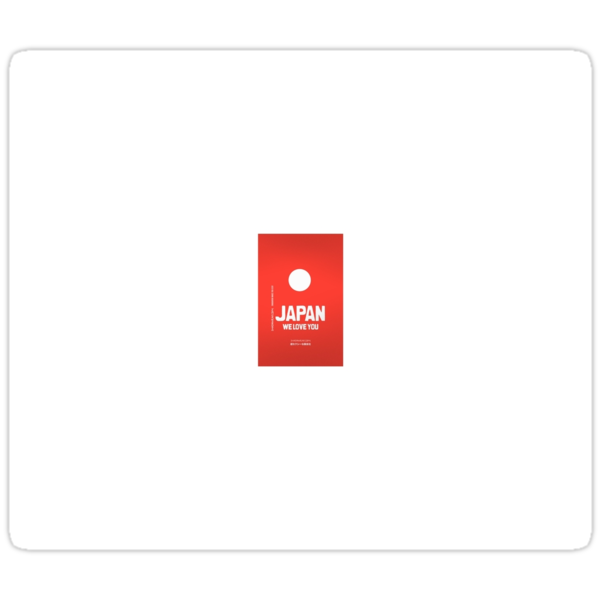 WEBSITE:
http://soundofheart.org/galacticfreepress/
~AWAKENING SESSIONS~
Would You Like to Schedule an Amazing One on One Session with US? We have Been Getting Amazing Connections, Questions Answered about What is Really Happening on the Planet, and Awakenings as the Truth is Revealed With Oh My God Events. Through these Sessions, We Can Assist You In Multi-Dimensional Ways.
Here is Just a Few more things we offer in our sessions: Balancing Vibrational Frequencies, Assistance through the Ascension Process, Clearing Blocks, Inner Balance and Chakra Alignments. WE Assist in connecting you with your Angelic Teams, and helping you remember your Part of the Divine Mission. WE assist you into Full Consciousness, Heaven Consciousness, Connection to The God Within, Conscious Awareness, Joy and Happiness. We will Also Assist you In Being Present in the Moment of Now, so that you can get to the Experience of the Magic Of Creation. Each Session is Based on the Uniqueness of the individual, since each being is Unique. We are Highly Trained in Human Consciousness, and give you tools to help yourself and others.
Email US Today THROUGH FACEBOOK OR YOU CAN EMAIL US AT mothergod1111111@gmail.com
YOU CAN ALSO JOIN US ON OUR FACEOOK GROUP TO RECEIVE UP TO THE MOMENT INFORMATION, POSTINGS AND SHARE YOUR AWAKENING EXPERIENCES
GROUP: GALACTIC FREE PRESS
FB PROFILE http://www.facebook.com/#!/fathermothergod
EMAIL ADDRESS: MotheGod1111111@gmail.com
skype: father.mothergod.amon.ra
~WE LOVE YOU UNCONDITIONALLY LOVE MOTHER AND FATHER GOD, THE GALACTIC FREE PRESS STAFF, AND THE ENTIRE COMPANY OF HEAVEN~