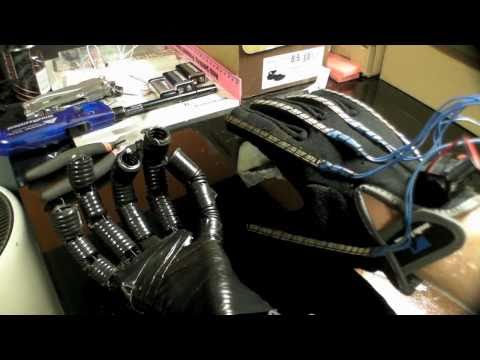 A 19 year old recent high school graduate who built a $350 robotic arm controlled with thoughts is showing any one how to build it free. His goal is to let anybody who is missing an arm use the robotic arm at a vastly cheaper cost than a prosthetic limb that can cost tens of thousands of dollars.
When he was 14, Easton LaChappelle built a robotic hand controlled by a wireless control glove. He used LEGOs to back the device, motors from toy airplanes, fishing line for the tendons, and electrical tubing for the fingers.
Mr. LaChappelle entered the robotic hand into a the 2011 Colorado State science fair where he won third place. He says his inspiration for the hand hit him when he met a 7-year old girl who was born without her right arm. She used a prosthetic limb that cost $80,0000. He immediately began to work on a dramatically cheaper alternative.