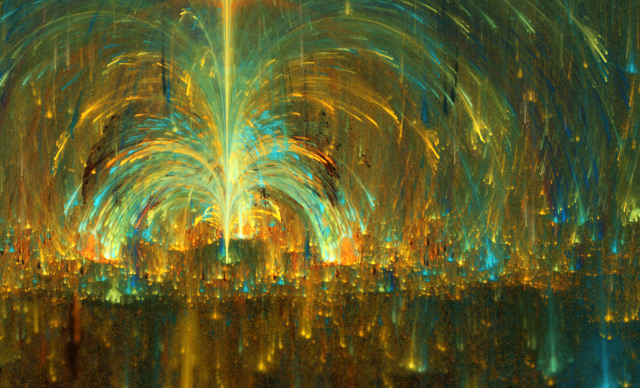 REALITY IS THE ALL IN BEING PRESENT, 5D IS WHERE ATOMS AND ENERGY ARE THE SAME EXACTNESS. 5D IS = ALL IN ONE, EXPERIENCE. YEP, YOU ARE YOU, JUST LIKE YOU IN THE ALL OF YOU, ME TOO.
WHEN NOW AND BEING MERGE, A LIVING UNIVERSE IS BORN, LIKE UNTO NOW, AWAKENED UNIVERSALLY.
ALL OF CONSCIOUSNESS VIBRATES TO THE UNIVERSAL EXPRESSION OF CREATION. ANYONE MISSING FROM THAT? IF SO, THEY DON'T EXIST.
LOVE OFFERED ME A "WIN, WIN, WHEN I CHOSE TO BE ME" I WIN WHEN THE ONE WINS EVERYTHING, EQUAL UNIVERSALLY.
FUNNY THING IS, AT THE NOW OF MY LIFE, I AM EVERYTHING. I WONDER, IS THAT LEGAL? LOL
SO REALITY STINKS WHEN A SKUNK GETS EXCITED.
OH, THEN AS NOW, THE ONE OF NOW IS ALWAYS PRESENT. THE IDENTITY OF THE ONE IS THE ALL, INCLUSIVE.
I LIVE IN ALL THE LIVING UNIVERSES, AS NOW. BTW! LOL
I AM THE NOW, OF ME. I MUST BE A NOWIST, LOL. ALL NOWISTS ARE UNIVERSAL AS NOW, ALTHOUGH SOME ARE NOW ASSES, BUTT, WHO GIVES A BLANK ABOUT BLANK WHEN NOW IS THE ALL OF EVERYTHING?
I HAVE A THOUGHT OF BEING, IS MY THOUGHT, OF BEING, MINE? LOL, ALL THOUGHTS OF BEING ARE NOW, UNIVERSALLY,
THE EXPANSE IS FULL OF EXPANSIVENESS, WHILE THE ALL IS FULL OF EVERYTHING, EVEN MORE,
HOW CAN A BELIEF SYSTEM BE STOPPED? HUMMMMM? IN 5D, A THOUGHT OF REALITY IS REALITY, BEING REALITY. HUMM, IS THAT SO DIFFICULT TO EMBRACE? I WONDER?