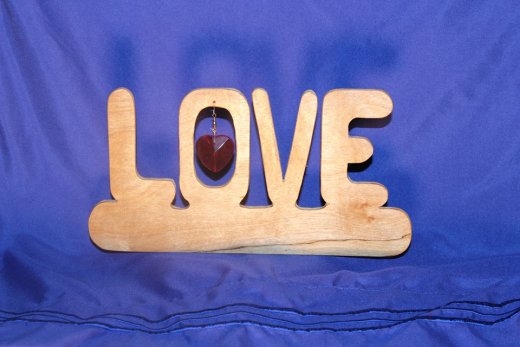 WELL, LET'S SEE WHAT I HAVE TO SHARE WITH YOU TODAY. TOP OF THE LIST: #1 LOVE, UNCEASINGLY. ONENESS, EVERYWHERE PRESENT, AND I FEEL LIKE THE ALL, AWAKENING. SO TODAY IS THE DAY I ONCE AGAIN SHARE NOW, WITH EVERYONE. LOL, YA THERE YET?
ON THE STARSHIPS THERE ARE THESE MONITORS AND WHEN A HU+MAN BEING WAKES UP ON PLANET EARTH = HEART A LIGHT COMES ON AND THE ANGELS RUSH IN AND WOW WHAT A PARTY OF UNIVERSAL CELEBRATION. Y'ALL ARE GONNA GET TO BE IN THAT CELEBRATION, BE CAUSE THE ALL SAID "SO!".
ALL OF CREATION CELEBRATES LIFE, ALL OF THE ATOMS IN LOVING VIBRATION CELEBRATE LIFE, ALL THE LIVING UNIVERSES CELEBRATE LIFE ENERGY AS CONSCIOUSNESS CANNOT DIE. FEAR CAN DIE, GOOD PLACE TO PLACE FEAR, LET IT DIE, BETTER FEAR DIES, THAN YOU.
WHAT ACTUALLY HAPPENS WHEN YOU AWAKEN: YOU HAPPEN. WOW, THE YOU YOU REALLY ARE, OH YEAH, THEN THERE IS A HAPPY FACE YOU MAKE WHEN YOU REMEMBER, YOU HAVE ALWAYS BEEN AWAKE, JUST A LITTLE FORGETFUL. LOL ❤️
I WONDER IF I CAN SHARE WHAT AWAKENING IS REALLY LIKE? NAW, YOU GET THE EXPERIENCE FOR YOURSELF. IT'S MORE FUN THAT WAY, FOR SURE. YET, I CAN STILL SHARE WHAT IT'S LIKE FOR ME AS I EXPERIENCE AWAKENING. I HEAR ANGELS SINGING, THE CELESTIAL ONENESS IS DANCING AND CREATION IS BUSY BEING CREATION, CREATING. THE BEST PART OF MY LIFE IS I GET TO LAUGH AT MYSELF FOR ALL THE FUNNY THINGS I EXPERIENCE. LOVE ASKS ME, "ARE YOU READY?" AS I WAS ANSWERING LOVE'S QUESTION, I WAS ALREADY THERE. "WHEW!" FORTUNATELY, LOVE JUST ASKS QUESTIONS, YET DEMANDS NO ANSWERS.
AWAKENING 101, THERE YA ARE ALONE WITH YOUR FEAR AND ONLY YOU CAN WALK OUT OF THE ROOM? THERE IS THE DOOR OPEN AND TO WALK THROUGH THE DOOR ALL YOU HAVE TO LET GO OF IS YOUR FEAR? WELL? JUST ASKING, WOULD YOU LET GO OF ALL OF YOUR FEAR IF YOU KNEW YOU WOULD ALWAYS BE FREE OF FEAR, FOREVER? HUMMMMMMMM? "YES!" IS THE BEST ANSWER TO THAT QUESTION. LOL
NEXT QUESTION, "?" READY? OR NOT, YEP, YOU ARE BORN READY, YOU ARE DIVINELY DESIGNED TO BE DIVINE, LIKE NATURE SO PURE AND SIMPLE. AWAKENING IS WHEN YOU AND THE ALL OF CREATION MEET AND THE ALL THERE IS, IS LOVE. YEP, CREATION WINS AND LOVE CELEBRATES YOU, BEING PRESENT AND AWAKENING.
I HAVE TO LAUGH FOR THE JOY WHICH OVERFLOWS MY BEING IS LIKE THE SUN'S LAUGHTER SENDING PHOTONS OF ENERGY INTO THE UNIVERSE FOREVER. JOY LIGHTS UP MY LIFE TO SO MUCH MORE THAN EVEN I CAN IMAGINE. WELL, I IMAGINE EVERYTHING AND THE ALL MAKES SURE IT HAPPENS FOR THE GREATEST POSSIBILITIES CONTAINED WITHIN UNLIMITED THOUGHT OVERFLOWING. SEE HOW I CAN RAMBLE ON ABOUT THE ALL BEING THE ALL AND NOW, YOU BEING YOU, BEING YOU? AHHH, WELL, I FEEL MUCH BETTER NOW, DON'T YOU? I GOT ALL THAT SHARED IN SUCH A SIMPLE WAY.
WOW, AND LOVE STILL WANTS TO SHARE MORE. I DO SO MUCH APPRECIATE YOUR SHARING, IF YOU GET THIS, JUST SAY "HEY!" LET'S SEE IF "HEY!" MAKES IT BACK TO ME. OK, THE ANGELS ARE DIRECTING ME THIS WAY ... BE BACK SOON. ❤️