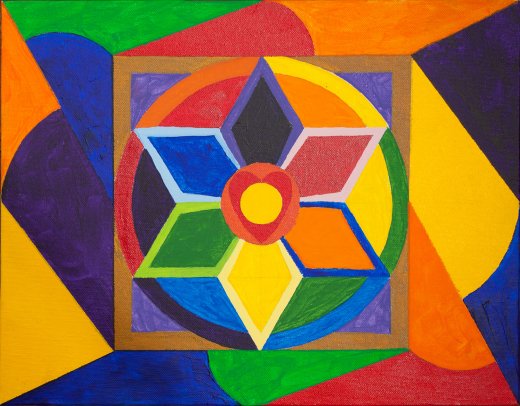 Yep, early day today. I am up and have to place this energy in something so it can flow. Complete the circuit in order to boost consciousness in my being present. Then by being present I can share what I feel. WOW, HU+MANITY IS SURELY BLESSED BY THE LOVE WITHIN ME, as simple, write.
As I was on my journey, whenever my Life was about to change, a gift of a book would come and I would read it. It was always a book which gave me insights into myself so I could embrace the change Life was placing before me so I could grow and learn. The lessons always seemed to be so difficult. The struggle was so intense as I was battling with the past to learn how to be here, now.
Sometimes I still struggle, for it keeps me real and focused on the "present moment". What happened through my struggles to be present is I stopped living in the past while attempting to make a brighter future for myself and those around me. Can you see the struggle in that? I did, and NOW I comprehend what "BEING PRESENT" means.
I kinda learned this from those who were there along my journey, and from the books someone wrote to share some insight of their Life experience with me so I could learn more about myself. I must admit, there is something really amazing about BEING HU+MAN. It's like the "if only?" EACH AND EVERY HU+MAN BEING ON PLANET EARTH += HEART EXPERIENCES THE REAL AMAZING BEING THEY ARE AND THEN REALIZE THEY ARE LOVE AND ALL LOVE EVER CHOOSES IS TO BE SHARED, THEN SHARE. PLANETARY PEACE CAN HAPPEN NOW. THAT'S A "HIGH FIVE" from 5D. You can quote me on that one, lol.
It seems my point is, when I get to it, will be so much fun to share. The LOVE within me IS WHERE my BEING AND THE LIVING UNIVERSE MEET. IN REALITY MY "HIGHER SELF" IS THE UNIVERSE, AMAZINGLY SO. The funny thing is ALL HU+MANITY IS UNIQUE, YET JUST LIKE ME WHERE THEY LIVE IN THE UNIVERSE. Same connection with LOVE when they choose to experience it. "FLAME ON" EXPERIENCE.
I LOVE TO SHARE THOUGHTS, for some of the thoughts others shared with me helped learn more about me and the LOVE I AM. The I = CONSCIOUSNESS, the AM = AWARENESS, simple, write.
Within this moment the universes are dancing, singing, laughing, experiencing and sharing LOVE, all the while creation is learning how to be even more than it is now; ETERNALLY ONE, REFLECTING ONENESS EVERYWHERE. Even into the HU = + MAN "BEING."
ignorance has always confused me to my own self. I just didn't ever "fit in", lol. How am I NOW? JUST BEING, me, sharing these thoughts. I send these thoughts out with LOVE so IN LOVE THEY CAN BE FOUND.
I can now even appreciate those one who came into my Life, reached into my chest, yanked out my heart, threw it on the ground, stomped on it until it was smashed, and then told me to clean up my mess. lol. I can now let all of that go. WHEW!
Now I am to begin my day, a new day. MAY LOVE BE PRESENT ALWAYS IN THE GIFT OF LEARNING, TO BE. THE BEAUTIFUL PART IS, LOVE IS.
ENJOY!