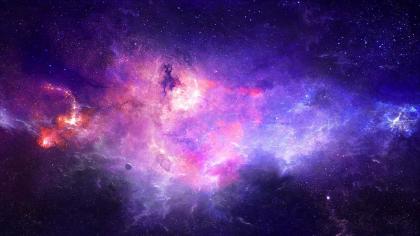 TODAY, NOW THE THOUGHT OF THE DAY. BEING A GALACTIC CITIZEN 101:
WHEN THE INNER AND THE OUTER DISAPPEAR, THERE YOU ARE BEING PRESENT. WHAT APPEARS TO BE OUTSIDE OF YOU IS INSTEAD YOU LOOKING INTO YOURSELF. YOU ARE THE ONE LOOKING AT YOURSELF ALL AROUND YOU AND ALL YOU SEE IS YOUR MIRROR. WHEN YOU CAN LOVE ALL YOU SEE EVERYWHERE, YOU FIND THE ONE WHO IS LOOKING AT YOU.
MY HIGHER SELF IS THE UNIVERSE, THE TOTAL CONSCIOUSNESS OF CREATION CREATING. I WITHIN MYSELF AM THE CONNECTION TO THE ALL OF THIS. I AM A GALACTIC CITIZEN.
THE SOURCE OF CREATION IS THE YOU WITHIN YOU, THE PURE LOVE OF THE DIVINE CONSCIOUSNESS EXPRESSING LIFE AS A UNIVERSAL CONNECTION. YOU ARE CONSCIOUSNESS AWAKENING AS YOU ARE YOURSELF.
I WRITE AS EYE WATCH THE WORDS APPEAR. THE MEANING OF THE WORDS ARE A FLOW OF THOUGHT INTO CREATION, CREATING EXPERIENCE. THE EXPERIENCE OF MY LIFE. AM I ANY DIFFERENT THAN YOU? I AM CONSCIOUSNESS AWARE OF ME AS LIFE IN EXPERIENCE. ALL OF YOU AND EVERYTHING AROUND YOU IS MY MIRROR. WHAT DO I EYE SEE? I SEE BRILLIANCE AS LOVE WITHIN YOU AS YOU.
I GET TO WORK WITH SOME AMAZING BEINGS IN THE CELESTIAL, THEY ARE LIKE STARS IN THE SKY TO ME; GUIDING LIGHTS SHOWING ME THE WONDROUS "WOWS" THAT EXIST AS POSSIBILITIES PRESENT EVERYWHERE, AND ALL I WANT TO ACCOMPLISH IN MY LIFE IS SHARING THESE POSSIBILITIES WITH YOU IN LOVE.
CREATION IS DESIGNED OUT OF UNLIMITED THOUGHT POWERED BY LOVE OVERFLOWING INTO NOW TO FILL ETERNITY WITH LIGHT. YOU GOT THIS. YOU ARE ALREADY A GALACTIC CITIZEN, JUST BE YOU AS THE LOVE YOU ARE. YOU ALREADY KNOW ALL I HAVE WRITTEN, THIS IS JUST A RE+HEARTER. I LOVE ALL SO MUCH AND I FINALLY GET TO SHARE MY LOVE WITH YOU, ALL OF YOU.

I HAVE AWAKENED TO THE ALL WITHIN ME, THE ONENESS OF THE ALL INCLUSIVE, THE LIVING PRESENT MOMENT OF NOW ALL AROUND ME AND I FEEL SO VERY HU+MAN IN THIS. I AM OPEN TO ALL OF THE POSSIBILITIES SURROUNDING ME AND I AM BLESSED BY THE ALL, UNCEASINGLY. "WOW" IS THE THOUGHT OF THE DAY. ENJOY ALWAYS.