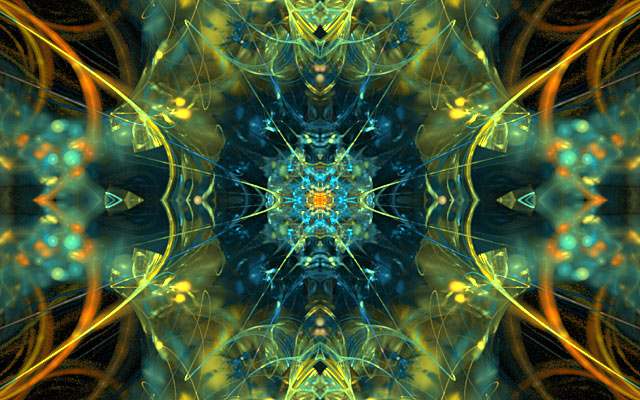 CONSCIOUSNESS TAKES ON THE SHAPE OF THE CONTAINER, KINDA LIKE EVERYTHING IS THE SHAPE OF CONSCIOUSNESS BEING SHAPED BY CONSCIOUSNESS INTO EVEN MORE CONSCIOUSNESS. THAT'S ALOTA CONSCIOUSNESS. LOL
THEN AWARENESS IS THE WAY CONSCIOUSNESS EXPERIENCES CONSCIOUSNESS, AWARENESS OF CONSCIOUSNESS IS THE ONE BEING PRESENT AS NOW EXPRESSES CONSCIOUSNESS SO AWARENESS IS INSPIRED INTO BEING, PRESENT IN NOW,
YEP, THAT IS THE GIFT OF CREATION BEING AWARE OF BEING AWARE.
CREATION IS THE EXPLOSION OF ENERGY MADE OF CONSCIOUSNESS EXPANDING SO FAST LIGHT TAKES YEARS TO COVER THE EXPANSE. YEP IT'S A HUGE LIVING UNIVERSE. LOL
WHERE ARE WE, NOW? SUSPENDED IN CONSCIOUSNESS TO EXPLORE THE UNIVERSE WE ARE MADE OF.
FORTUNATELY FOR ME, I STUDIED THINGS NOT TAUGHT IN SCHOOL, LIFE. THE CONSCIOUSNESS OF LIFE IS BEING. CREATION IS BEING IN MOTION, ALWAYS UNFOLDING AND BLOOMING TO THE GREATEST POSSIBILITY ALL EMBRACED AND ENHANCED IN ONENESS = ALL.
DID I EVER MENTION CONSCIOUSNESS = ENERGY VIBRATING IN UNIVERSAL BALANCE EXACTLY, EVERYWHERE. THAT'S THE "GIVEN"?
YEP, I HAVE. LOL
WHO KNEW? I DID, AND SHARED THE THOUGHT AS LIFE EXPRESSED THROUGH ME UNCEASINGLY.
I CAN FEEL THE UNIVERSE EXPAND ALL AROUND ME, AS I, A BEING, LIVES IN NOW, ETERNALLY, PRESENT AND SHARING CONSCIOUSNESS WITHIN THE ALL AS ONENESS, AWAKE AND AWARE.
HUMMMMMMM? THE FLOW OF CONSCIOUSNESS GUIDES MY LIFE, THROUGH BEING. WHEN HUMANITY CAN EMBRACE SUCH A SIMPLENESS, ALL LOVE BECOMES A CELEBRATION OF CREATION.
LOVE IS THE FEELING OF CONSCIOUSNESS EXPERIENCING UNLIMITED CREATIVITY IN AN OVERFLOWING PRESENTNESS, GOT YOURS?