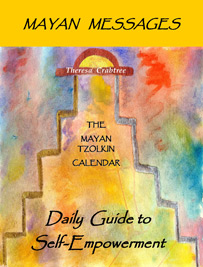 Going with the flow is all-important. Watch your words, monitor your thoughts and intentionally choose your actions. Be creative. See your life as an empty canvas with the ability to choose your subject, colors and mediums. Think out of the box. Each fear or belief code you release allows more flow into your life. Seek ways to remove layers of fear and negativity. Simply set them out to sea.
In your inner mind, visualize yourself at the seashore. You are comfy, the sun is warm and the light salty breeze is balmy. Listen as the waves gently lap on the shore. You can hear the gulls in the distance. What issues are weighing on your mind today? Bring them up, one by one and lay them onto the barge, docked at the water's edge. Watch as the barge leaves the dock and slowly heads out to sea. As it floats away, watch it slowly dissipate, atom by atom, until nothing remains. Know that these thoughtforms have now transmuted into pure light, returning once again to the sea of possibilities.
Now enter the water and bathe your skin and hair, a baptism of sorts, as you soak in the healing essence of the water and rinse away any residue of unhealthy negative thoughtforms. You are now whole again, ready to fill the void with new and wondrous beliefs! Take a few moments to lie on the beach, soaking up the sun's rays as your body is warmed and rejuvenated. When you are ready, return to the present moment and begin your day anew.  Selamet!  Manik 1
To read today's Message, "Heavenly Theatre," scroll to Day 27 at: https://mayanmessages.wordpress.com/days-27-39   Please include this web address when posting and sharing with others. Many blessings, Theresa Crabtree
© 2010 Mayan Messages. All Rights Reserved.
https://mayanmessages.wordpress.com/2016/03/02/day-27-releasement-meditation/