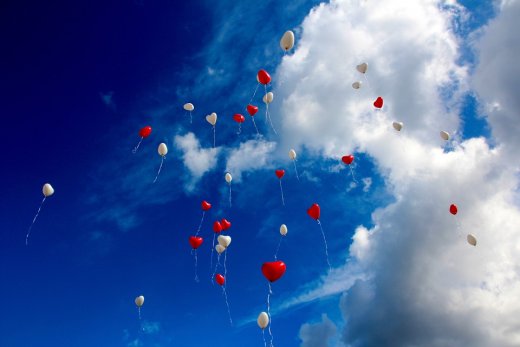 GOOD MORNING TO ALL THE BRILLIANT LOVE BEINGS ON PLANET EARTH = HEART TRIBE, MY HU+MAN FAMILY. IN EVERY MOMENT OF MY LIFE I CHOOSE TO SHARE AND GIVE LOVE TO YOU AS IF I AM THE RICHEST MAN ON THIS PLANET, FOR IN LOVE I FEEL THAT. LOVE ASKED ME, "IF YOU COULD BE ANYTHING AT ALL IN THE LIVING UNIVERSE, WHAT WOULD YOU CHOOSE TO BE?" I LOOKED AT LOVE AND I SAID, "YOU!" LOVE SMILED AND SAID, "YOU GOT ME, NOW SHARE WHAT YA GOT." THUS, I BECAME CREATION.
SHARE LOVE WITH PRESENCE AND AWAKENING..... LIKE THE SUN SHARING ENERGY JUST BE CAUSE IT IS, ENERGY. IT HIDES NOT ITS BRILLIANCE, IT JUST GIVES OF ITSELF SO ALL WHO SEE CAN FEEL THE WARMTH AND LOVE BEING GIVEN AWAY FREELY...
THE ANCIENTS, YOUR FAMILY, MY FAMILY, ASKED ME TO COME HERE TO BE WITH YOU AND SHARE LOVE. SUCH A SIMPLE REQUEST, SUCH A SIMPLE GIFT, FOR I AM A SIMPLE HU+MAN. SURE I AM MADE OF STARDUST FORMED BY CONSCIOUSNESS TO LOVE AND CHERISH ALL OF CREATION'S CREATIONS AND SERVE THE BRILLIANT EXPRESSION OF LOVE AS LIFE. LIFE CANNOT EXIST WITHOUT CREATION WITHOUT LOVE. FUNNY HOW LIFE IS EVERYWHERE CONSCIOUSNESS IS AND I SEE YOU JUST AS I SEE CREATION, A MIRROR OF THE LOVE CREATION IS, "YOU."
YOU IN MANIFESTATION, A SPIRIT OF THE DIVINE GIVEN A GREAT GIFT OF LIFE, AND YET YOU MISS LIFE AND LIVE IT LIKE YOU DON'T KNOW WHERE LOVE IS? GO LOOK IN THE MIRROR AND SEE THE DIVINE LOOKING BACK AT YOU, THEN JUST BE YOU LIVING IN THE ONENESS AS THE BRILLIANCE LOVE GAVE YOU TO BE. YOU ALL WERE ASKED TO BE HERE, BE CAUSE ALL OF YOU ARE BRILLIANT, ALL OF YOU ARE "RA", ROYAL ANGELS, CREATION'S KEEPERS. LIKE THE LIGHT OF THE SUN, SHINE YOUR BRILLIANCE FOR ALL TO SEE AND TO HELP THE ONES PRETENDING TO LIVE IN DARKNESS BY BRINGING THE LIGHT INTO THEIR LIVES.
I SEE THE MANY OF YOU, MY RA BROTHER'S AND SISTERS, MY FAMILY OF DIVINE, WIPE OFF YOUR MIRROR AND LOOK DIRECTLY INTO YOUR EYES, DISCOVER THE ONE SEEING. YOU ARE IMMERSED IN CREATION, CREATION IS LIFE LOVE LIFE, START WITH YOUR OWN, THEN FIND HOW LOVE OVERFLOWS YOUR HEART = EARTH LIKE YOU WERE BORN TO BE... "YOU" ARE THE MIRACLE. BE THE MIRACLE, THE WHOLE OF ALL THE LIVING UNIVERSES IS YOUR FAMILY TOO.
WHEN YOU REMEMBER YOU ARE AN ANCIENT ONE ALSO, LET THE PARTY BEGIN. I WILL BRING ALL MY LOVE TO SHARE WITH ALL OF YOU CAUSE I WILL JUST BRING ME. LOL, THE LOVE WITHIN ASKING YOU, "WHAT WOULD YOU WANT TO BE IF YOU COULD BE ANYTHING AT ALL, IN THE LIVING UNIVERSE?" LIVE THE ANSWER. I LOVE YOU FOR LOVE IS THE MOST POWERFUL WHEN LOVE IS SHARED AND GIVE AWAY FREELY, UNCONDITIONALLY, ENJOY YOUR DAY FOR IT DOES BELONG TO YOU. ❤️.
A.W.E.