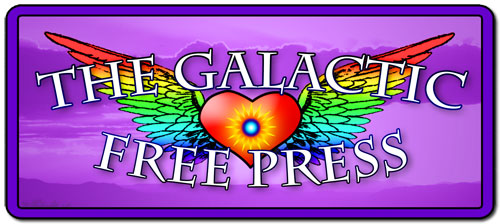 ~ Greetings Love Beings!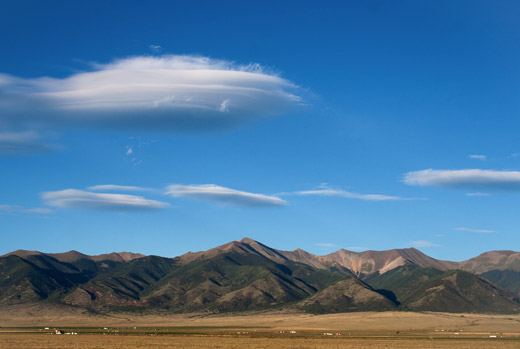 Cloudships Taken By Earth Ally Will Harader
Wow, is it getting intense out there. Energies are flying about and information about the changes underway are also flying everywhere. Who is speaking the truth? What is happening? Is December 2012 a Real Event? Why does it appear the cabal are still in control? Many are Now confused, frustrated, and feeling and experiencing the Intensity of these Latest incoming Energies. Yes, Much is Happening and changing, however, many who are sitting on the fence are now waiting for others to do this for them, and this is not how this works. This requires ALL OF US. If You are one who feels nothing is happening, it requires participation to Know and feel this. Our Council Meetings represent The New Paradigm. If You would like to see change on this Planet, You have to Be the Change, this requires your Participation.
If You are not serving Love every Moment by participating in the Oneness Energies on the Planet, the Moment has come to step up and take responsibility for your role in the Divine Plan. Everyone on this Planet came here with their specific task and role. 
We Are Here, its Up to Each of You to Connect In. You have Brothers and Sisters already being examples of what occurs if you are not participating in your part of the Divine Plan in these Incoming energies and Portals. You lose the connection and will not receive any more information. The Moment has arrived to connect into the Unity Grid Already Established, the Masters walk among you Asking you To Walk Beside Them, hand in hand, heart to heart,  and soul touching soul.
Quoted from Earth Ally Andrea "
And so it is.
As the awakening speeds up and the Light pours In like a tsunami of Love the Planet is finally seeing the return of the Masters.
They are here, everywhere.
It's those that remember Who they Are.
It's those that Know that Love is All that is as All is God and God is Love and therefore they Know they Are Love(God) too. They don't need proof, they already have themselves. Thus they Are All they need to Be.
If you're among those that still can't see them, go and look in the mirror and tell us what you See?
Can you see your light, how bright it shines, can you see God's sparkle shining through you? Do you Feel Love for what you See? Do you See a whole Universe combined as a body? Dimensions flowing through You?
Or do you see a face, made of flesh and bones, wondering what you should see more than that? 
Wondering where all the Magic is? It's right there, shadowed by your dreaming." End of quote
http://soundofheart.org/galacticfreepress/content/earth-allies-masters-are-coming-back-now
The old is dissolving quickly now, and will most likely fight till its inevitable fall. In The No Matter what, this is Love's Planet and Love Has Won. Stand With Love, and You Will Be Walking IN the Truth.
 To Participate In the Oneness Energies, you can Join US Live for the Internet Council Meeting which will Begin at 10:30am Pacific on Wednesday September 26th at this Link.
http://tinychat.com/soundofheart
We are well prepared to answer your questions, concerns, why's and why nots and any questions you would like to ask.
If the room will not load for you disable your pop ups or change browsers.Also google chrome Works well for tiny chat.
Here is a List of Brilliant information from Today which is Speaking Whole Truths:
http://soundofheart.org/galacticfreepress/content/earth-allies-masters-are-coming-back-now
http://soundofheart.org/galacticfreepress/content/change-and-recieving-what-we-asked
http://soundofheart.org/galacticfreepress/content/what-if-it-has-already-happened
http://soundofheart.org/galacticfreepress/content/waiting-boring
http://soundofheart.org/galacticfreepress/content/whole-truth-and-real-light-has-now-stepped-forward
Stargate Gaia has become "Star Gaia"
We are Seeing Beings of Great Stature… Tall, standing in strength, hands together, on a Grand Sphere of Light.
We have not seen this until this moment. We are seeing it now.
The Sphere is Gaia. The Beings of Great Stature are Awakened Hue-manity.
Illuminescence of Gaia has tripled since the 9-9 Portal. We speak of the Inner Illuminescence, which many may also have awareness of in the so-called outer.
"Gaia" became "Stargate Gaia" as of the 9-9. As of this moment, "Stargate Gaia" has become "Star Gaia".
Fullness of Illuminescence will be attained within a short period, dependent upon the rate of Higher Consciouness development of the humanity collective.
Fullness of Illuminescence is assured at this time in Gaia's Ascension process"
 Its All Happening for Those with Eyes Can See! We Love You! See You At The Meeting! We Will Come With Bells ON!
Love Mother and Father God and The Earth Allies