~The Galactic Free Press~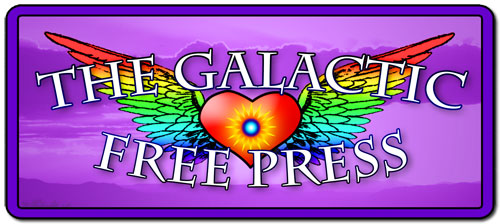 ~Truth Transmissions~1~17~11
Re~Educating Humanity into THE TRUTH
~REAL TRUTH, REAL REALITY AND lies~
Truth has been a very misunderstood concept because it was based in illusion. Nothing in illusion can be truth, it does not even know what Truth is. Love is the One and Only Truth, because Love is the only REAL Nothing in illusion or fantasy has any Truth. 
For over 13 Millenia, you have been lied to, through superstitions, fantasies, delusions, and illusions, The Real Information has been kept from you. You have had no reference points to what True Really is, Until Now.
You have been held back to keep you confused, dumbed down, so that it was easier for your controllers to control you. So that you would follow all their dictates, rules, and demands, not to mention all of their ridiculous belief systems. None of these exist in True Reality, True Reality has no rules, no dictates, no demands, no power over, no control and furthermore absolutely no belief systems.
Love is Power with, Love is Equality, Love is the Truth, and Love is the Only Truth. You cannot change Truth, why would you want to? You cannot make Truth convenient for you ego's. Truth and Love are Self Evident, and requires no proof of their existence, because Truth is Unconditional Love and Truth is GOD, and THIS IS THE TRUTH OF WHO YOU TRULY ARE. TRUTH IS REAL, IT REQUIRES NOTHING, because LOVE IS EVERYTHING AND EVERYWHERE, AND IS ALL THAT EXISTS.
The Love Called God Everywhere Present, means the Truth. Truth is Everywhere Present. TRUE REALITY IS THE KINGDOM OF HEAVEN ON EARTH=HEART. ALLOW THIS TO BE SELF EVIDENT, AND OBVIOUS. MAY YOU RECOGNIZE AND REMEMBER THE TRUTH OF WHO YOU REALLY ARE, EQUAL TO US, YOUR FAMILY OF LIGHT.

~THE PRESENT MOMENT REQUIRES PARTICPATION~


When you are Present in the Moment of Now, You are connected to Source, Creation, which is the same as Love, and Love Handles all the Details. All you have to Accomplish is Being Present In the Moment of Now.
We observe some waiting in glass houses, as if Us of the Light are going to come knocking on their doors and say lets go. They are waiting for something to happen. The ones out of the box or glass house are unconcerned about unpredictable outcomes.
All the ones still in the box want to know ahead of time what is going to happen, which is an illusion. In Truth, your Awakening into True Reality, the Light, is the Event that is Going ON. If you are just sitting there, waiting, you are missing it all. Life is a Participation Sport, and you must Participate to have the Experience. If you are still in illusion, you will be unable to see the ships, because they do not exist in illusion, which is at different frequency. Those Awakened will be able to See them.
~
As you Awaken into the Tuth of Who you Truly are~  Welcome to Reality, We Welcome all to "The Kingdom Of Heaven" Welcome Home GODS!
Leave your egos at the door, the Angels will take care of that!
~End transmission in All Love IS~
~Become aware of each moment of NOW, for this is the way to your higher self. Follow your heart in  whatever way it leads you even if it seems strange.
Your heart knows what is necessary for greater progress in your expansion. Practice focusing on your high heart chakra until ...you feel it pulsating with energy.Keep on keeping on, there is much change on the road ahead and you are never alone..~ Ponder cory
~ Please SHARE FREELY THE TRUTH~
To Contact us for an Awakening Session, to Send your Writings, video's, or music~ You can Contact Us here~
http://soundofheart.org/galacticfreepress/contact
~Assist in KEEPING THE PRESS GOING~
Thank you for sharing today with those in Service to You and All of Humanity for the Greatest Good of All. WE are Currently ABout 800$ from the Press Monthly funding goal. WE ask those who can share to share if this Website is Helping you with your Joy and awakening~ A small donation of 5 or 10$ does add up~ Thank You for honoring Us~
In Our Last Press Release we recieved 1 Donation~ Thank you Elisabeth~
http://soundofheart.org/galacticfreepress/content/donate
Total Love shares 1145.99$
Total January Costs 2000$
EMAIL ADDRESS: MotherGod1111111@gmail.com
skype: father.mothergod.amon.ra
YOU ARE ETERNAL BEINGS NOW, YOU LIVE FOREVER AND NEVER WILL YOU DIE AGAIN A PHYSCAL DEATH~ THIS IS THE TRUTH WE CAME TO SHARE WITH HUMANITY~ ONLY IGNORANCE=EGO IS DYING, AFTER THIS....WE FLY TOGETHER AS ONE IN ETERNITY FOREVER AND FOREVER~ WE LOVE YOU~
~We Love you with the Highest Love, Honor, and Respect. You are Love, Be in JOY! Love Mother and Father God, The Company of Heaven, Your Family of Light, The Ground Crew for First Contact and The Entire Galactic Free Press Staff~