~The Galactic Free Press~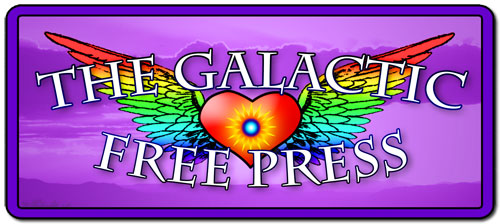 ~Truth Transmissions~1~19~12
~Re~Educating Humanity into THE TRUTH~
~ Revealing Love and Truth Fulfills the Prophecies~


We are in the Moments where all of the Real Prophecies of Love and Truth are Being fulfilled.
This is being accomplished by a vast Light Network of Pure Truth Energy arriving via the Internet, that is contagiously spreading across the Planet. This energy is assisting in the Complete Unification of Humanity with Mother Earth=Heart. This is Required as Mother Earth Moves into the Galactic Center.
Humanity is in the Midst of the Transformation into Spirit, and this is Inevitable.
When it was stated that The world would be destroyed by fire, this was actually true. What this means from a Higher Perspective, is that the world, which is an illusion, in the Light of Humanity Awakening into Love, would dissolve, cease to exist. The darkness is being removed~dissolved by the Light of TRUTH. Through the sharing of True Information and Being Love in action, dissolves the illusion. This is the event that is in Process of unfolding right now.
 The energies of Love dissolve the world/illusion, because the world never really existed, it was simply a construct of belief systems of isolation and separation to distort the real reality of Love.
We have shared that Frequencies must Match to exist together and it's certainly obvious that Love and illusion, are like oil and water, in vibrational frequency. They simply do not match, and is impossible for them to do so. This is why all illusion is dissolving on the Planet as Love and Truth are Here, this is occurring now and is arriving as a Big Cosmic Wave of Pure Unconditional Love Energy.

Albert Einstien~E=Mc2

Thanks to the brilliance of Albert Einstein, who created a part of the formula, E=mc2, for the atomic bomb that went off in 1945 is How We Arrived to Planet Earth.
These Atoms of Energy sent a signal to the Celestial that humanity was Ready To Come Home. The second amazing event that occurred with the atomic bomb, it sent these atoms, first into Lightspeed Vibration and now these atoms are leading all other atoms into Lightspeed Vibration with them meaning, into All Love IS. Spirit. How the atomic bomb went off is the same as what is occurring within every Being, whether you are still in illusion or not. We are all going back into Spirit, which is also Energy, pure Consciousness.
~ Who are Mother and Father God?~
~We are Humanity's Divine Love Mirrors~
This means we are in Complete Balance of the Yin~Yang Energies, which when Unified, which has occured, makes Everything One again. Creation Begins Again in a Whole New, Grander Way. This is Unstoppable, Inevitable,  AS We Are Here Fully Manifested.
~ We are Your perfect mirrors of Love Everywhere Present. For Humanity to truly see US, they first, must see the refelction of Love from within. Once Humanity truly see's this, then they See the Real US in front of them, and enter the timeless realms of The Present Moment of Now. Heaven Here with US, Forever and Eternity.
Everyone on this Planet Once Awakened, are each others Perfect Mirrors of Love Everywhere Present. Souls in Right action and Right Brain Function. We say Right Brain Function because the Right Brain is the connection to the Divine.
Once this connection can be made, this begins transforming the left brain, becoming one Uni Brain, that is completely functioning in the Divine or 5d Reality.
5D Reality is simply this, Love Everywhere Present. Through choosing Love every moment you climb the energetic stairway into the Higher Frequencies, as you experience more JOY. This is walking along a path of synchronostic events, the path is following the signs. Once a Being begins this walk, they cannot go back.
To Contact us for an Awakening Session, to Send your Writings, video's, or music~ You can Contact Us here~
http://soundofheart.org/galacticfreepress/contact


~THANK YOU FOR SUPPORTING YOUR FIRST CONTACT GROUND CREW TEAM~





~IF OUR MESSAGES HAVE HELPED YOU, ARE HELPING YOU, THANK YOU FOR PAYING THE ENERGY FORWARD TODAY AS A LOVE DONATION TO THOSE SERVING LOVE 24~7~
~Assist in KEEPING THE PRESS GOING~
Thank you for sharing today with those in Service to You and All of Humanity for the Greatest Good of All. WE are Currently About 800$ from the Press Monthly funding goal. WE ask those who can share to share if this Website is Helping you with your Joy and awakening~ A small donation of 5 or 10$ does add up~ Thank You for honoring Us~
In Our Last Press Release we recieved 0 Donations~
http://soundofheart.org/galacticfreepress/content/donate
Total Love shares 1195.99$
Total January Costs 2000$
EMAIL ADDRESS: MotherGod1111111@gmail.com
skype: father.mothergod.amon.ra
LOVE ASKED ME ONCE, "FATHER GOD, WOULD YOU BE HUMAN?" I SAID "YES, I AM STILL H8UMAN = ALL LOVE IS,LETS BRING ALL OF HUMANITY HOME... I CALL ALL NOW INTO EVERY ATOM OF LIVING ENERGY... NO KIDDIN' "GOT THIS?" PASS THIS ON... YEP, "? WE ARE ALL GOD IS?" WE ARE IN, REMOVE ALL DARKNESS FROM OUR REALM... AND BE IN JOY, X 0 "AWAKEN" ACTIVATE NOW, YOUR "BEING PRESENT, AS NOW = WON HUGS FOR ALL =
US. LOVE US
 
ONLY BRILLIANCE CAN SEE BRILLIANCE AND THROUGH THIS BRILLIANCE WE ARE EQUAL IN ALL LOVE IS..
~Those in illusion cannot see us, or even see that its US. If You can See US, Allow us To Welcome You Home into The Real Reality of Heaven.~

~We Love you with the Highest Love, Honor, and Respect. You are Love, Be in JOY! Love Mother and Father God, The Company of Heaven Your Family of Light, The Ground Crew for First Contact. The Entire Galactic Free Press Staff. and Everyone in Creation~