By: Euronews.com, 01/27/2014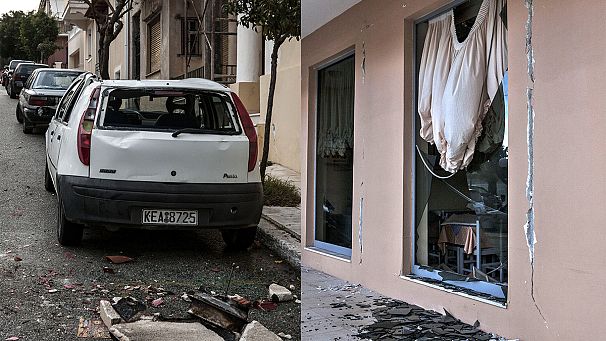 Engineers began checking on Monday buildings on the island of Kefalonia (Cephalonia), which was rocked by a 5.9-Richter earthquake on Sunday afternoon. Experts from ministries, regional authorities and public organizations travelled to the Ionian island to inspect the damage done by the quake and the numerous aftershocks that followed.
The earthquake caused residents to run out of their homes, with many preferring not to return overnight. Employees at the island's airport also refused to return to the building to complete check-in for a flight to Athens. Passengers' documents were eventually checked outdoors.
For more on this story visit www.euronews.com