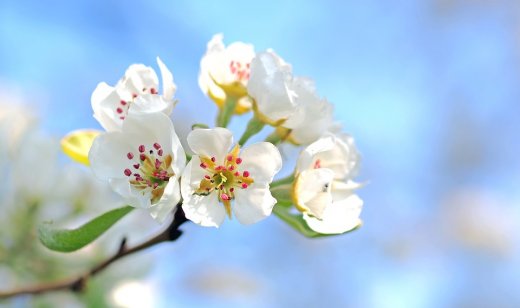 LOVE = ONENESS, NOW = CREATION. LIFE = BEING, AWARENESS = AWAKENING = ALL! HUMMMMM... YOU MISSIN' ANYTHING?
LOVE IS THE "VOICE" CREATION SPEAKS.
CONSCIOUSNESS IS WHERE SPIRIT PLACES CREATION SO NOW HAS A PRESENT TO STAND WITHIN. ALL PRESENT HEARTS ARE ALWAYS FREE TO BE LOVE. LOVE = SOUL, SOUL = CONSCIOUSNESS OF BEING PRESENT. YEP, I'M IN.
BTW, AWAKENING DESTROYS IGNORANCE. LOL
TO ALL THOSE WHO CARE, WE ARE THE ONES, OF US, TO BE LOVE. LOVE IS THE NOW THE ALL FINDS AS "HOME"!
ME = WE, AS US = ALL. WE AS ALL ARE FREEDOM, TO BE, ALL. UNIVERSALLY WE ARE ONE, CONSCIOUSLY WE ARE ONE. WOW, WHEW, YOU.
IN AWAKENING, NOW HAPPENS. GOT THE "NOW"? LOL AND HOW!
AWAKENING IS ALWAYS, NOW, ALWAYS AWAKENING. DOES HU+MANITY KNOW, THEY ARE GOD YET? LOL. LOVE IN ACTUAL BEING. PRESENT, AND EVERYTHING? HUMMMM? WHERE IS GOD, NOW? HUMMMMMMMM?
I WONDER?
HOT OFF THE PRESS, LOVE IS EVERYONE BEING PRESENT "NOW" AND NOW IS CREATION, AWAKENING. 5D IS LIKE GOD, LOVE AND BEING YOU, ACTUALLY MEETING. IS "NOW" GOOD FOR YOU? LOL
THE ONES WHO LIVE IN NOW ARE THE ONES BEING PRESENT, UNIVERSALLY. I AM AN ASCENDED MASTER, BEEN THERE DONE THAT. CREATION IS LOVE AND MADE OF CONSCIOUSNESS. GOT YOURS?
LOL!
LOVE ASKED ME ONE QUESTION. "ARE YOU READY?" GUESS WHAT I SAID?
EVERYONE IN LOVE IS CREATION, JUST BY BE+ING! HOW REAL IS THAT? LOVE IS LIFE BE+ING CREATION. CREATION IS MORE THAN A "THOUGHT", CREATION IS YOU. HUMMMMMMM?
I SEE "GOD" EVERYWHERE. LOVE JUST GLOWS IN MY HEART = EARTH = NOW!
FREEDOM HAS NOT A GUN, BUT A PRESENCE THE LASTS FOREVER. BE FREE, THEN BE YOU BE+ING FREE.
IN HEAVEN WE ALL ARE GOD, OVERFLOWING LOVE AS CREATIONAL BEINGS. BE HAPPY, WE ALL ARE LOVE.
CREATION IS "THE DIVINE", HOW IN CREATION ARE YOU? ALL THE BANKSTERS ARE TO BE REMOVED, THIS LIVING PLANET BELONGS TO HU+MANITY.
AWAKENING IS THE JOY OF FREEDOM. BE+ING SHARED, UNIVERSALLY. "CHEERS!"
WHEN ONE IS LOVE THEN ONE IS CREATION. CREATION = GOD? LOVE = CREATION, FIND NOW AND BE PRESENT. END 3D, "NOW!"
NOW CONTINUES? WELL, THERE YA ARE? HUMMMMMM? BE+ING GOD IS EASY. BEING STUPID, THAT'S JUST IGNORANT.
LOL
LOVE IS THE MAGIC, THE CEMENT WHICH HOLDS THE VERY FABRIC OF CREATION TOGETHER, AS AND INTO EXISTENCE. THE FABRIC OF LIFE IS WHERE CONSCIOUSNESS AND BE+ING MEET, AS NOW IS ALWAYS PRESENT. LOVE IS WHERE NOW AND BE+ING FIND CREATION. YEP, THAT'S MY PARTY!
WHEN ONE IS LOVE, AHHHH, THE MAGIC JUST BLOOMS, CREATION AS NOW. UNCEASINGLY.
AND OVERFLOWING, PRESENT.
CREATION HAS JUST ONE MOMENT WHERE LOVE IS ALWAYS PRESENT. THAT MOMENT IS YOU. BE HAPPY, YOU ARE LOVE. AWAKEN HU+MANITY = NOW! CREATION SAID SO! LOL, IMAGINE THAT?
I ASK MYSELF, "WHY AM I A HU+MAN BE+ING?" LOL TO MY SOUL I FEEL THIS WITHIN, ME.
YEP, THE UNIVERSE IS MY LOVE, ALWAYS AND FOREVER. YEP, AWAKENING IS LOVE'S GIFT TO HU+MANITY. CREATION'S GIFT TO ALL, LOVE AWAKENING!
THE GODS OF HEAVEN WATCH OVER, THE ANGELS HOLD ME IN SUCH BRILLIANCE, ALL I KNOW IS LOVE, THE WAY TO BE FREE. YEP, NOW = ALL UNIVERSAL BE+IN' PRESENT
HERE ARE MY ANGELS WATCHIN' OVER ME FREEDOM IS ALL OF US STANDING TOGETHER.
GOT YOUR ANGELS?
THE PEOPLE ACTUALLY WORK FOR THE PEOPLE, WE THE PEOPLE ACTUALLY ARE "THE PEOPLE". THAT'S "THE GIVEN!"
WE ARE AWAKENED!
I AM ONLY A SERVANT OF LOVE, MAY ALL BE HAPPY IN SERVICE TO LOVE,
LOVE ASKED ME TO BE MERCY AND COMPASSION. I BECAME PASSION, MY LIFE IN LOVE IS WHERE LIFE AND BE+ING MEET.
https://www.youtube.com/watch?v=0IA3ZvCkRkQ
I CARRY HEAVEN WITHIN ME, THE PLACE WHERE GOD LIVES. WOW. ME = WE AS ALWAYS AWAKENING. I EMBRACE MY LIFE AS ALL LIFE, E = M LIKE WOW = E, C U AWAKENING.
NOW IS HOW LOVE AND BE+ING MET IN CREATION.
"WOW"
THERE IS NO CONCEPT OF GOD, THERE IS BE+ING GOD. LET US ALL BE NICE TO EACH OTHER. WE ARE ALL FAMILY, BTW! HOW MANY LIVING UNIVERSES ARE WE GIVING AWAY? ALL OF THEM?
OR JUST NOW?
BE
=+
ING
LIFE IS JUST WHERE YA ARE. NOW BE CREATION BE+ING YOU, AS YOU ARE.
NOW IS HAPPENING EVERYWHERE, WHEW, = WOW!
A MASTER WALKED INTO MY LIFE, AND ASKED ME. "?" I ASK LOVE, THIS?
WINGS GREW OUTTA MY HEART = EARTH, NOW ALL = LOVE. AWAKENING = ALL. YES, ALL = ONE! LIVE FOREVER, AWAKENING!
I DID SAY YES, TO LOVE AND ALL BE+ING = NOW, FOREVER. OOPS, DID I SAY, "FOREVER?"
MY HEART FLIES IN THIS,
WHEW!