Digital Journal - 12/27/13, Justin King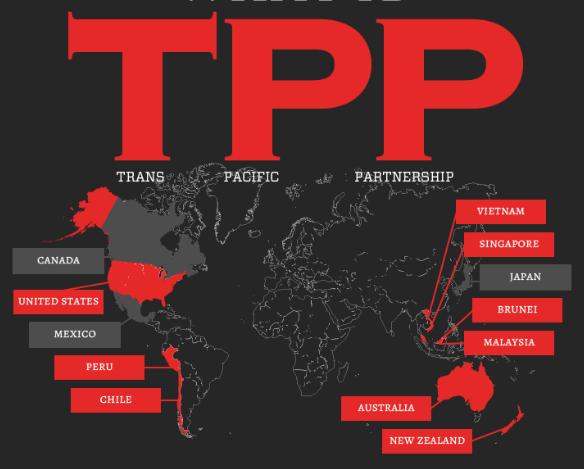 Activists from around the world will begin attempting to create a twitterstorm in opposition to the Trans-Pacific Partnership (TPP) on Twitter tonight. The opposition is coming from activists on both the left and right wing of the political spectrum.
The twitterstorm operation is set to begin at 7PM Eastern and will attempt to make the hashtag #StopTheTPP trend on Twitter, in hopes of raising awareness of the secretive trade deal being brokered among a dozen nations. The nations involved are the US, Japan, Australia, Peru, Malaysia, Vietnam, New Zealand, Chile, Singapore, Canada, Mexico, and Brunei Darussalam. The Office of the United States Trade Representative hosts a blanket statement about the trade deal on its website stating in part:
For all TPP countries, an ambitious, comprehensive and high-standard agreement that achieves the goals established in Honolulu in 2011 is critical for creating jobs and promoting growth, providing opportunity for our citizens and contributing to regional integration and the strengthening of the multilateral trading system.
More: digitaljournal.com