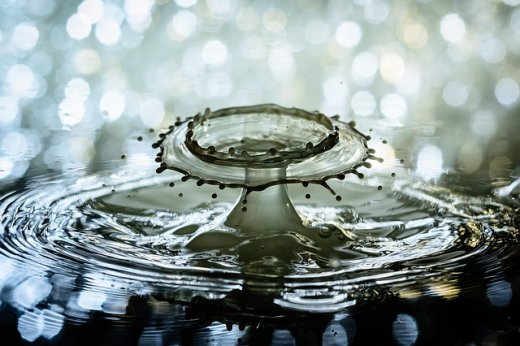 THE ENERGY IS LIKE WOW, AND IT'S NICE TO ACCOMPLISH SOMETHING IN A FORWARD EXPANSION FOR A FOUNDATION OF CHANGE INTO AMAZING RESULTS. GOOD SO FAR.
THE PERMANENT FREEDOM OF TRANSFORMATION.
THE "MIND" SETS ITSELF APART TO SEE THE CREATION IT MADE. NOTHING APPEARED, TO THE MIND'S DISMAY. SO ILLUSION WAS CREATED IN SHADOWS TO TRICK THE MIND INTO BELIEVING IT EXISTS. LOL, DUMB MIND.
TRUE BEING IS THE REALITY OF CREATION.
LIGHTS UP EVERYONE, SHARE THE WONDER IN THE AMAZEMENT.
IS IT "NOW" YET? LOL
LET'S CREATE AN "AUTOMATIC NOW" DISPENSER. AND THEN JUST GIVE IT AWAY. LOL
THE OLD ONE SEEM TO NOT BE WORKIN. LOL
FULFORD MENTIONED THE BUSH TRIBE ARE GONIN DOWN FAST.
BURNIN BUSHES FOR SURE.
13 M OF DUMB FUCKS RUNNIN THE SHOW, TIME FOR AN UPGRADE, TO THE MAX. ALL OLD NOWS ARE FORGIVEN. PEACE BE TO ALL IN HEAVEN AS ON EARTH, LOVE IS HAPPINESS. CHEERS.
THE DUMB FUCKS UP THERE IN THEIR ILLUSION ARE HAVIN A "BURP" IN THEIR SOUP.
CHANGE IS UPON THEM, EXPOSURE COMIN UP.
YA DON'T KNOW ALL THE PLAYERS WITHOUT A PLAY CARD. NOW WE HAVE THE PLAY CARD SHARED ALREADY
WHAT HAPPENS TO THE DARKNESS WHEN THE LIGHT COMES ON? OOPS
I CAN FEEL GOD SMILIN AT THAT REALITY.
WHEN ALL IS SAID AND DONE, THERE ALWAYS IS MORE SAID THAN DONE. LOL
TRUTH RESOUNDS EVERYWHERE.
WHEN THE ILLUSION CRUMBLES AND THE CAVE WALL DISAPPEARS, WHERE DID THE WALL GO? LOL
WHAT CAVE?
REALITY DOES EXIST, JUST BY BEING.
AS THE UNIVERSE IS RIGHT ON TRACK, CREATION IN THE DRIVER'S SEAT.
THE ANSWER IS ALWAYS IN THE QUESTION.
AMAZIN THE TRUTH IS, EVEN SCIENTIFICALLY PROVEN. LOL
AND STILL, THEY MISS IT.
I WAS DISCUSIN WITH FIBBY, THE OTHER DAY ABOUT ONENESS, FIBBY CREATED A WHOLE LOT OUTA ONENESS. LOL
IF FIBBY'S NUMBERS WERE RELATED TO THE UNIVERSE, IF IT INCREASED EVERY SECOND IT WOULD BE TO BIG TO COMPREHEND BEFORE THE MINUTE IS UP.
ZOOM
IN SOME CASES JUST THE FIRST SECOND...
GOD WAS SURPRISED WHEN GOD GOT TO HEAVEN, CAUSE GOD THOUGHT WE AND HEAVEN ARE ALWAYS WITHIN.
I AM SO AMUSED AT THE WONDER OCCURIN WITHIN HUMANITY. THE REAL MOMENT IN ALL LOVE'S WOWNESS.
AWAKENING IN SUCH A BEAUTIFUL HAPPENIN IN THE NOW AS THE WAVES WASH ACROSS THE SOULS OF LIGHT FOR EVER MORE.