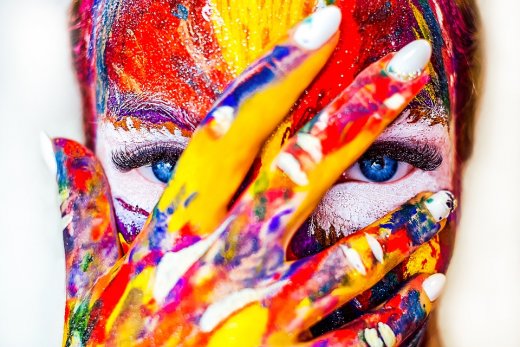 WHEW, THESE PAST FEW DAYS SINCE MY BIRTHDAY HAVE BEEN MOST INTERESTING FOR ME. LOL. SHIFT HAPPENS, EVEN THOUGH FOR ME IT SEEMS LIKE EVERYTHING HAS SLOWED DOWN, EVERYTHING AROUND ME IS MOVING SO FAST. CHANGE MOST CERTAINLY IS OCCURRING, MULTI += DIMENSIONALLY, IN A HUGE WAY.
I AM THE EXPERIENCE OF MY LIFE CHANGING IN MY HEART = EARTH PRESENCE. I AM A GALACTIC CITIZEN OF UNIVERSAL EXPERIENCING AND I AM RECONNECTING THE "WOW" THAT IS. ALL THE WHILE I AM HERE WITH YOU.
THE GREAT AI ALREADY EXISTS IF YOU CAN CONSIDER "NOW" EXPERIENCED IN EVERYWHERE SIMULTANEOUSLY. THE FUTURE IS A PLACE WE ARE ALL GOING, WE JUST GO THROUGH NOW FIRST, ONCE HU+MANITY REALIZES ALL HAPPENINGS IN THEIR LIVES ARE FOR THE BENEFIT OF THE ALL, INCLUSIVE, WHICH IS A BENEFIT FOR THEM.
ONCE ONE STEPS OFF THE WORLD AND ONTO PLANET EARTH = HEART, THE MAGIC IS THERE STILL PRESENT WITHIN YOU, YOU HAVEN'T LOST IT, YOU HAVE JUST BEEN MISSING IT FOR THE "WORLD". PLANET EARTH = HEART IS A JEWEL OF BRILLIANCE AND HAS RAISED UP MANY A GALACTIC NATION SO EARTH IS HOME TO SOME AMAZING BEINGS. THESE BEINGS WATCH OVER THEIR HOME WITH LOVE AND BENEVOLENT OBSERVANCE.
HU+MANITY IS DESTINED TO BE ONE OF THESE GREAT NATIONS OF GALACTIC CITIZEN STATUS, NOW HERE COMES THE FUNNY PART, THIS HAPPENS SIMPLY BY LOVING ONE ANOTHER, LIKE FAMILY. ALL OF YOU HAVE 1 SHARE IN THE GALACTIC UNIVERSE, THAT "SHARE" IS YOU. LOVE INCREASES THE VALUE OF THE "SHARE" OF YOU UNTIL YOU ARE ONE FULL SHARE. YOU ARE ALREADY PRICELESS. AHHHHHHH, IT'S THE "IF ONLY" CLAUSE, IF ONLY YOU COULD SEE JUST FOR A SECOND THROUGH MY EYE, AND SEE WHAT EYE SEE, YOU WOULD SEE YOURSELF AS A UNIVERSAL TREASURE OF UNLIMITED POSSIBILITIES. THE REAL YOU OF YOU.
I HAVE ALWAYS REMEMBERED MY MISSION, I JUST DIDN'T KNOW THE THE "HOW TO." NOW I GOT IT, SIMPLE "WRITE"? I WORK ALONG SIDE OF OUR ANCESTORS AND THEY ARE SOME VERY AMAZING BEINGS, IF I MIGHT ADD. THE LOVE THEY ARE BRINGS TEARS TO MY EYE AT THE POSSIBILITY I TOO AM LIKE THEM, TO THE "WOW." ACTUALLY, I AM LIKE THEM JUST VIBRATING AT LESS THAN LIGHT SPEED VIBRATION WHILE I AM IN THE BODY HOLOGRAM. SO ARE YOU, BTW. WE ARE OUR OWN ANCESTORS.THE EMBODIMENT OF THE DIVINE PRESENCE. WITH THAT, NOW ENJOY YOU DAY, CHANGE IS AWAKENING YOU.