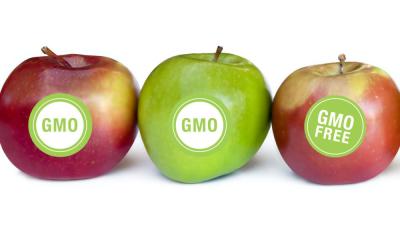 by Whitney Webb, True Activist
While attention was diverted to the US election for much of this year, the Senate quietly made null and void state laws that require that GMO foods be labeled.
Genetically Modified Organisms (GMOs) are a concern for a number of reasons. When consumed, GMOs have been shown to cause gastrointestinal problems, increase cancer risk, and even silence human genes, not to mention their harmful effects on the environment and endangered species such as bees. Within the US, there is also a dearth of safety testing as most tests that show that GMOs are "safe" are short-term studies, lasting only a matter of months. Longer-term studies, even those conducted for just a few months longer than industry-funded studies, have found that the consumption of GMOs causes serious problems, such as an increase in tumor risk. For those US consumers who are rightly concerned about the presence of GMOs in their food, mandatory GMO labeling is one solution that gives consumers the right to know what is in their food while not affecting the GMO food purchases of those who support biotechnology. A handful of US states have successfully passed GMO labeling laws such as Connecticut, Maine, and Vermont. Similar initiatives in other states, like California, only failed due to the massive amounts of money funneled to the opposition by Industrial Agriculture and Food companies as well as the corporations who create GMO seeds and associated agrochemicals, such as Monsanto.
Some Congressmen, however, have been working to undermine the ability of individual states to determine how they label GMOs in recent years. First, Representative Steve King (R-IA) tried several times to introduce the Protect Interstate Commerce Act, which would allow states without labeling laws to sell unlabeled products in states that do. However, the measure was never voted upon. Then, HR 1599, also known as the "Safe and Accurate Food Labeling Act of 2015," was introduced, which despite its pleasant-sounding name, would make GMO labeling "voluntary" nationwide and would essentially make the mandatory labeling laws of several states null and void. The measure was authored by Representative Mike Pompeo (R-KS), who President-Elect Trump has chosen to lead the CIA. However, the bill passed the house, but not the senate, keeping GMO labeling laws on the books for the time being.
Not to be stopped by Congressional interference, the agriculture and food corporations soon sought other means to undermine state labeling laws once and for all. While most Americans were distracted by the constant upheavals during the most recent US election as well as geopolitical events such as Brexit, the Senate Committee on Agriculture, Nutrition and Forestry quietly "struck a deal" known as the "bipartisan agriculture biotechnology compromise solution." Beyond its newspeak title, the text of the legislation makes it clear that this "compromise" effectively bans all GMO labeling laws passed by states. However, it goes even farther. This bill declares that no foods shall be labeled as containing GMOs for two years. After this two year moratorium on labeling, the USDA will then create a national rule for a scannable QR code on labels which would say whether or not the product is GMO. However, QR codes are only readable by smartphones, leaving those without expensive cell phones unable to read the labels. More disturbing still, it gives the USDA the right to declare foods non-GMO if less than 50% of its content is bio-engineered. It also would not require animal products derived from animals fed GMO grains to be considered bio-engineered either.
The bill, under the title S.764 or "A bill to reauthorize and amend the National Sea Grant College Program Act, and for other purposes," skipped a house vote and was voted on by the Senate on July 7th, a month after it had been introduced. Obama signed and enacted the legislation a few weeks later on July 29th with little fanfare. All of this took place while media attention was focused on Brexit as well as the Republican and Democratic National Conventions, marking the opening stages of the general election. Regardless of how one feels about GMOs, the passage of this law in such an under-the-radar manner is a chilling blow to state's rights. The nullification of state laws, especially one passed in several states, should, at the very least, be an issue debated upon by the entire Congress and the American public at large. However, some senators, and the president himself, chose to pass this law without so much as peep while the populace was conveniently distracted by the US election circus.
What are your thoughts? Please comment below and share this news!
---
This article (While You Were Distracted By The US Election, The Senate Outlawed GMO Labeling Nationwide) is free and open source. You have permission to republish this article under a Creative Commons license with attribution to the author and TrueActivist.com
---
http://www.trueactivist.com/while-you-were-distracted-by-the-us-election-the-senate-outlawed-gmo-labeling-nationwide/