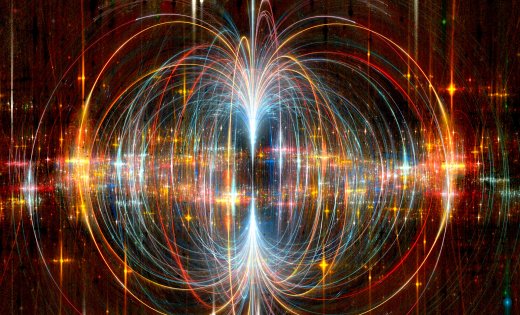 REALITY IS A PLACE WHERE LOVE AND BEING MEET. THAT'S THE "REAL" NOW! GOT YOURS?
LIFE IS THE NOW BEING EXPLORED UNIVERSALLY.  "GOT YOURS?"
WHEN I WAS BORN, HYDROGEN WAS JUST A THOUGHT OF AWAKENING. NOW I AM FEELING THE "NOW" OF HYDROGEN. ARE ALL "SUNS" THE SAME, MADE OF EQUALITY THROUGHOUT LIGHT? YEP, BUT THAT'S A UNIVERSAL SECRET. AREN'T WE ALL MADE OF STARDUST? OR IS LIFE JUST ME BEING AWAKENED? LOL
I ASK GOD, "WHAT IS THE REAL?" GOD SAID TO ME, "REAL IS THE LIFE YA LIVE, WHEN YOU ARE PRESENT." AFTER THAT I DIDN'T ASK GOD ANYMORE QUESTIONS. LOL. WHEW, GOD DOES ANSWER ALL YOUR QUESTIONS, WHEN YOU'RE READY TO LISTEN. LOL
I HAVE WALKED WITH ANGELS, THE SAME ANGELS I HAVE WALKED WITH FROM THE BEGINNING OF "NOW!" "GOT YOURS?"
ME, SPEAK FOR GOD? LOL, I HEAR "NOW" "HERE". THE ANGELS WALKED INTO MY HEAVEN, MY HEAVEN, BY THE WAY. THE ANGELS SAID TO ME. "ALL OF HEAVEN IS EQUAL TO ALL, UNIVERSALLY!" I SAID, "YES!" FUNNY HOW YA GET TO BE "GOD", JUST BY "BEING!"
"FUNNY!" LOL
WHEW, ALL AWAKENING
ALL CREATION IS, IS YOU. LOVE AS CREATION BEGINS WITH "YOU."
ME, I ALREADY BEGAN TO BE ME, AS ALL NOW AWAKENING, "ACTUALLY!" THEN THE NOW IS THE ALL, BEING PRESENT. YEP, THAT'S "NOW!"
REALITY IS JUST WHERE BEING FEELS NOW AS PRESENT, ALWAYS. MY DREAM IS ALL OF THOUGHT BEING AWAKENED. I AM THE DREAM OF REALITY. THAT'S WHERE WE ALL BEGIN. LOL
I BEGAN WHEN I MET ME IN "NOW", THEN THE UNIVERSAL, THEN I LIVE NOW AS ME, IN JOY ALWAYS!
ME = ALL, UNIVERSALLY? BE HAPPY, YOU ARE LOVE.
ALL LOVE IS THE CREATION OF NOW. I AM THE CREATION OF "NOW", FOR ME. ALL = GOD, NOW THERE YA ARE.
GOT GOD?
YOU?
GOD IS THE ALL BEING UNIVERSAL. 5D IS JUST NOW AWAKENING.
I AM SO PREJUDICED I GAVE LOVE TO THE ALL SO EVERYONE CAN BE LOVE, UNIVERSALLY!
AND THEN I LAUGHED AT MYSELF.
SO MUCH IN THE "NOW", GOD SAYS "YES!" TO ME.
I AM JUST A CENTER OF "GOD", AS ALL I "AM" IS LOVE, AS AWAKENING = ALL, MULTI + DIMENSIONALLY AND 5D, YEP. "I AM"
WHEN I SHARE ME, ALL CREATION IS "ME", THEN WE ARE ALL OF "US!"
AWAKENING HAPPENS WHEN "YOU ARE PRESENT!" THERE. THEN YOU ARE AWAKENING HAPPENING, CONTINUING. AWAKENING IS LIKE THAT. LOL!
DARN, WE ARE ETERNAL, LOL
YES, I GREW UP IN WEIRDNESS, THEN I MET ME, LOL. WHY DO GALAXIES SPIN? LOL
AWAKENING HAPPENS EVERYWHERE IN "NOW"!!
AWAKENING IS LIFE, TO THE MAX, ON THE WILD SIDE OF BEING.
END TRANSMISSION, AWAKENING, TO AWAKEN.
LOVE IS THE MEANING NOW OVERFLOWS WITH CREATION, AS BEING YOU! GOT "YOURS?"
ALWAYS THE PRESENT.
AS NOW EMBRACES "ME" I AM STILL ME, AS THE ALL IN THE ALL BEING ALL I AM. YEP, THAT'S "ME".
YEP, "I AM, ME"!
PLEASE, SHARE! YEP, "I AM".