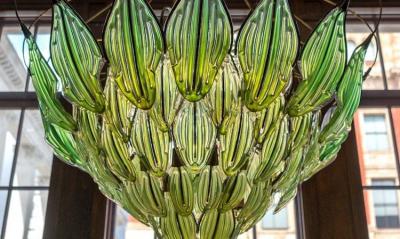 by Amanda Monteiro, Collective Evolution
Have you ever heard of Julian Melchiorri? In 2014, this design engineer, biotechnologist, and Royal College of Art graduate developed the first synthetic biological leaf, Silk Leaf, aimed to enable long-distance space travel. The leaf absorbs water and carbon dioxide to produce oxygen and, just like a plant, it needs light and a small amount of water to function.
The Silk Leaf project consists of chloroplasts suspended in a matrix made out of silk protein.
"The material is extracted directly from the fibres of silk," Melchiorri explains. "This material has an amazing property of stabilising molecules. I extracted chloroplasts from plant cells and placed them inside this silk protein. As an outcome I have the first photosynthetic material that is living and breathing as a leaf does."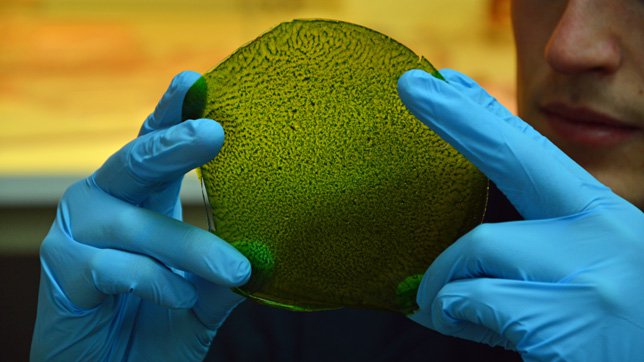 Now, for his latest venture, Julian has created a fantastic lighting design that is not only stunning, but also ec0-friendly. He calls his "living" chandelier Exhale, an apt name for a lighting device that not only illuminates a room, but also purifies the air within it. Julian showcased this piece at the recent London Design Festival, which took place last month.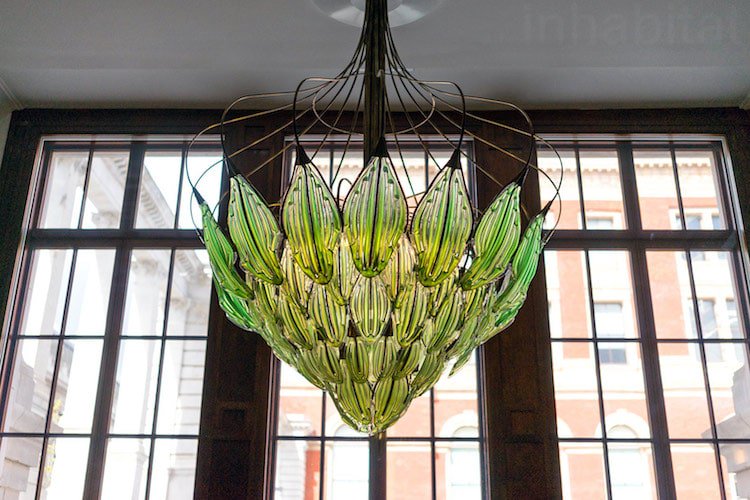 Comprised of 70 glass leaves filled with green algae, Exhale absorbs carbon dioxide and releases oxygen in much the same way as its predecessor, the Silk Leaf. The chandelier's shape is customizable and can be used both indoors and outdoors. Julian hopes to bring the technology to larger buildings in the future, helping them combat harmful emissions.
Julian was awarded the Emerging Talent Award during London Design Week, which is given out to individuals who have made an impact within five years of graduation.
Sometimes, the route to making the world a better place is simpler than we realize.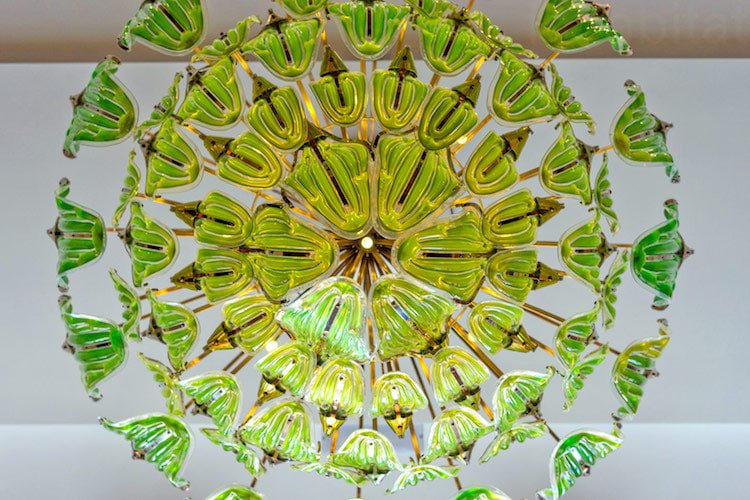 ---
http://www.collective-evolution.com/2017/10/11/check-out-this-living-chandelier-made-with-algae-filled-leaves-that-naturally-purifies-the-air/