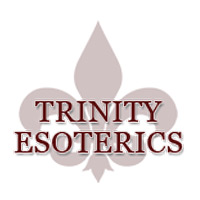 We recently spoke of the importance of practising energetic clarity for your comfort and well-being (refer to the daily message from November 29th). Did you know that you can use the same technique for clearing space as well?
Just as keeping your own energetics clear and shining brightly is an essential practice for you to thrive, it is just as important to create an equally supportive environment in your home and work spaces.
Simply imagine a spark in the centre of the room or building you would like to clear, that is Christed light. See that spark grow and grow until it becomes a huge ball of beautiful sparkling golden light that extends far beyond the space you wish to cleanse and support. See the circle of light surrounding the building and extending deep into the ground below.
This simple yet incredibly effective technique is ideal to use to keep the energetics of your living or working areas clear and energetically supportive to you and all who inhabit the space. It cleanses out any residual or unwanted energies quickly and efficiently. You can use it before you move into a new home, to cleanse an area after an argument, to calm a stressful environment, and to create supportive energies for everyone who enters the space.
Dear Ones, as you continue along your enlightenment journey, choosing to create the most supportive energetics, both for your body and where you spend the most time, is an important practice to help you grow and thrive with the most comfort and ease possible. Energetic health is an essential part of whole health, and an important part of your self care. ~Archangel Gabriel through Shelley Young
________
Hi everyone! It's that time of year again! Every December I hold a donation drive to help offset the costs of offering our channeled content to you, every single day, all year long. Your donations are so important because they allow me to be able to keep providing this material for free.
Sooo, for the entire month of December, as an extra thank you, if you make a donation of any amount, you will automatically be entered into a total of four separate draws. One draw will be to win a free, hour long channeled reading. The other three draws will be to win any of the courses we offer – you get to choose which course you want!
I can't tell you how much your love and support means to me and how much it helps me continue to be of service to you. If have found the daily messages to be helpful to you and you feel guided to give, please click the donate button at the top right of the page, or you can donate directly through PayPal to trinity3339@hotmail.com. If you are in Canada, you can also donate by interac e-transfer to partnershipwithspirit@gmail.com and make the answer to the secret question gabriel.
As always, I am so honoured to be part of this journey with each and every one of you, and I am wishing you all things bright and beautiful this holiday season and beyond.
With love and gratitude,
Shelley
http://trinityesoterics.com/2017/12/04/daily-message-monday-december-4-2017/