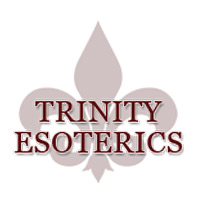 Are you choosing or resisting? Choosing is a flow, using your focus and intention to move in the direction of what you prefer. Resisting is pushing against, arguing, fighting, and actively engaging in what is not wanted. The most powerful act you can make is to consciously disengage from what is not a match for you and to flow towards what is.
If you do not know exactly what is your match, that is actually a good thing! It simply means that you are in a space of open acceptance that can allow miraculous discoveries to occur. Broad intention can be much more effective than a highly specific intention because it opens you up to so much more, which allows you to connect with solutions and experience that exist just beyond what you can see but are so perfectly tailored to you and your life expression.
You might think of it as the difference between shopping at the corner store that has limited stock and shopping online where you have unlimited options available to you from all over the world.
A broad intention can be choosing to move towards more peace, more love, more fun, your highest life expression, or joyful service. It is simply the essence of what your soul would like to experience more of. So loosen up your parameters and be willing to see what the universe would like to deliver to you instead of what you think is possible. That is exactly what creates movement and expansion in the most delightful ways. ~Archangel Gabriel through Shelley Young
https://trinityesoterics.com/2021/05/03/daily-message-monday-may-3-2021/