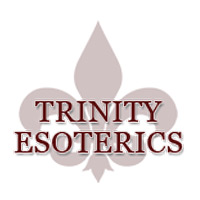 If you are feeling particularly stuck in one area of your life, we encourage you to find one thing that you can do differently about the situation.
What can you commit to for your own wellness and satisfaction? Can you create a new affirmation that feels energetically good to you when you say it? Can you get ten minutes of sun on your skin? Can you shift into including healthier nutrients for your body?
Can you cleanse your environment to feel better to you? Can you meditate for ten minutes a day? Can you surrender and stay there in faith and trust for the day? Can you ask for help from your guides and then willingly follow the signs and synchronicities?
By making the choice to take one small step, you will, just like magic, shift yourself out of the energy of stagnation into the energy of forward movement. Your actions begin to match your intentions. You move out of wishing to be rescued into empowered action as a co-creator, which is recognizing and embracing your own authentic power.
You don't have to have all the answers, Dear Ones, but you do have to be a willing participant in the change. Get into some kind of forward movement, however small, for that is getting into a flow that we can assist and guide from there. ~Archangel Gabriel
http://trinityesoterics.com/2017/09/18/daily-message-monday-september-18-2017/