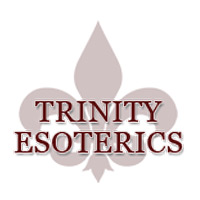 Dear Ones, change is desirable. The universe is always growing and expanding, as are you. To resist change is to go against the natural rhythm of the universe, which is why resistance is so painful and impossible to sustain over a long period of time.
Embracing change is how you get to your desired outcomes. If there is something that is not working for you in your life, change is how it will be resolved. If you are unwell, healing is the change you seek. If you are currently single and seeking love, meeting someone is the change you seek. If you are wanting a more satisfying career, a new job is the change you seek. If you are wishing for more money, monetary abundance is the change you seek.
Do you see what we are saying? You cannot create and be resistant at the same time. Open up. Ask the universe to deliver to you what you wish to experience. Be open to receive. Cast your net wide. Understand that what you want exists in the energies just beyond your current reality, and you get there by opening yourself to new potentials and possibilities.
When you don't know the way, allow yourself to be led through surrender and flow, faith and trust, understanding that is exactly how to be an empowered co-creator and discover the most satisfying solutions that exist in the realm of possibilities the universe holds. ~Archangel Gabriel through Shelley Young
________
Hi everyone! It's that time of year again! Every December I hold a donation drive to help offset the costs of offering our channeled content to you, every single day, all year long. Your donations are so important because they allow me to be able to keep providing this material for free.
Sooo, for the entire month of December, as an extra thank you, if you make a donation of any amount, you will automatically be entered into a total of four separate draws. One draw will be to win a free, hour long channeled reading. The other three draws will be to win any of the courses we offer – you get to choose which course you want!
I can't tell you how much your love and support means to me and how much it helps me continue to be of service to you. If have found the daily messages to be helpful to you and you feel guided to give, please click the donate button at the top right of the page, or you can donate directly through PayPal to trinity3339@hotmail.com. If you are in Canada, you can also donate by interac e-transfer to partnershipwithspirit@gmail.com and make the answer to the secret question gabriel.
As always, I am so honoured to be part of this journey with each and every one of you, and I am wishing you all things bright and beautiful this holiday season and beyond.
With love and gratitude,
Shelley
http://trinityesoterics.com/2017/12/16/daily-message-saturday-december-16-2017/