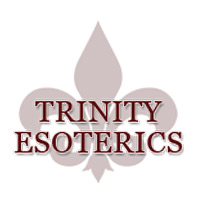 Do you settle? The act of settling is always a disservice to yourself and we will explain why.
Settling means you know there's a better option available but you are choosing less than that. Most people make that choice because they haven't yet connected with their perfect match and they fear they won't find it or doubt that it actually exists.
Settling is never a good idea because it amounts to choosing to try to thrive in energies that are already expired. Before long it will be impossible to stay in that energy and you will need to choose again. All you are really doing is adding an unnecessary step in your journey towards your perfect match.
If you know you are settling, you know there is a better option. That knowledge exists within your soul, and if you trust your soul it will guide you there. Settling is the act of giving up before you discover where the unfoldment is really trying to lead you to.
Please be clear, Dear Ones, that if you settle you are not going to be able to stay in that energy for long. Breathe. Trust. Allow the unfoldment. Know your dreams exist because they are the beacons that are beckoning you forward.
Love yourselves enough to discover what exists in the realm of potentiality just beyond what you can see. We highly encourage you to release the old habit of fear-based settling and allow your lives to get as big and beautiful as they are wanting to be. ~Archangel Gabriel through Shelley Young
Shelley's note: Please remember I will taking time off in March, so if you have been thinking you'd like to have a private session with me soon now would be the time to book. Thanks!
https://trinityesoterics.com/2021/02/06/daily-message-saturday-february-6-2021/