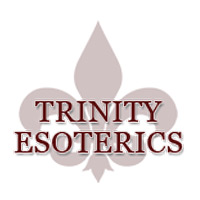 The moment the word should enters a sentence it is an indicator that you are making choices based on self judgment or fear of the judgment of others. It is a sign that you are in resistance to what you are truly feeling, or at the very least not connecting with your own needs and preferences. It is an indicator that you are giving more value to external validation than your internal guidance.
What if you replaced what you should do with what you feel guided to do? You would start to create more comfort, grace, and ease for yourself. You would start to make decisions based on what is the highest choice for you at any given time. You would step outside of societal expectations into honouring self.
You would leave resentment behind because your choices would be based on what is in alignment with you. You would begin living far more authentically, which would shift all of your interactions with others into truer connections because you would be showing up with your full willingness and presence.
Be aware that the word should indicates there are other choices that are looking for your consideration. If, once you look at all the options you still decide to go with what you think you should do, realize that has now become your preferred choice that you are making consciously, not something you have no control over. You are always, always in charge of your choices and your awareness of that will shift how you show up for yourself and others. ~Archangel Gabriel through Shelley Young
http://trinityesoterics.com/2019/01/12/daily-message-saturday-january-12-2019/