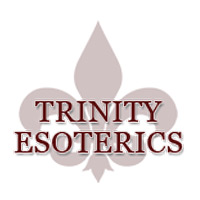 Dear Ones, surrender is the entry point of the flow and an activation, if you will, of your guides and helpers and the energetic support of the universe. It is showing your intention to step into forward movement. To surrender and then not be willing to move would be much like putting a destination into your gps but never putting your car in drive.
Understand that surrender is the first step. Being willing to be guided, to follow the path that then unfolds, is the action phase you must participate in. Do not be afraid of choosing a wrong direction, for the flow will sweep you up and lead you to where your soul wishes to be. You cannot get it wrong.
The final step is committing to staying in that surrendered, supported movement with your trust long enough to experience tangible results. Understand that the most progress is occurring behind the scenes when it seems nothing is happening. Use your faith and trust to discover new potentials. Give feedback through your gratitude.
This is the higher vibrational operating system that you will all be getting familiar with as you move forward on your enlightenment journey. These are the essential tools for empowered co-creation you have been seeking and they are right there for you, just waiting for you to pick them up and discover the magic they can bring you. ~Archangel Gabriel through Shelley Young
http://trinityesoterics.com/2018/08/02/daily-message-thursday-august-2-2018/