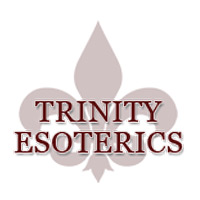 Dear Ones, we know so many of you are moving into your own partnerships with spirit. This is something that is available to each and every one of you! We understand for many of you this is uncharted territory, so we wish to give you some guidance.
You can ask for any being to come and make their presence known to you. It is as easy as a simple, heartfelt request with your inner voice. Then pay attention to your body. How do you feel? Common signs are ringing in the ear, tingling on the head, a feeling of heart expansion, a wash of love, a cool breeze, or in the case of angelics, a cool mentholated sensation as you breathe. This is called the breath or the kiss of an angel. You may have other signs that are unique to you.
So how do you know the being you are connecting with is a positive one? Pay attention to where you feel energy activation in your body. Anything from the heart centre up is a wonderful indication of a higher being. If you get activation below your heart centre, there is no need to be afraid, simply try again for the being you wish to connect with until you get the energetic response you are looking for. Working with spirit is working with subtle energies. It is important to check in with yourself first so you know how you are feeling in your body before you begin so you can be aware of any changes that come with intending to connect.
You may sense a message. Spirit communication is telepathic. Messages often come from above and slightly to the left of your head, while your own thoughts come from inside your head. By paying attention you will learn to tell the difference. Any true spirit message from a higher being will be positive in nature. It will be loving, encouraging, uplifting and supportive. A true guide will never tell you you have to do anything but rather will always honour your free will.
If you receive a message that is doom and gloom, controlling, or feeding fear, it is in your best interest to dismiss as it is not coming from a source that is qualified to guide you. With your wisdom and discernment, you can simply try again until you find the connection you seek and deserve, that is one of unconditional love, acceptance, and wanting nothing but to support you in your highest growth and expansion.
By using this knowledge you will be well prepared to connect with the loving supports that are always available to you. A simple request and taking the time to be still, open, and aware is all that is required. Using your wisdom and discernment in the beginning will help you align and develop beautiful relationships with higher beings whose greatest joy is to connect with and assist you. ~Archangel Gabriel through Shelley Young
________
Hi everyone! It?s that time of year again! Every December I hold a donation drive to help offset the costs of offering our channeled content to you, every single day, all year long. Your donations are so important because they allow me to be able to keep providing this material for free.
Sooo, for the entire month of December, as an extra thank you, if you make a donation of any amount, you will automatically be entered into a total of four separate draws. One draw will be to win a free, hour long channeled reading. The other three draws will be to win any of the courses we offer ? you get to choose which course you want!
I can?t tell you how much your love and support means to me and how much it helps me continue to be of service to you. If have found the daily messages to be helpful to you and you feel guided to give, please click the donate button at the top right of the page, or you can donate directly through PayPal to trinity3339@hotmail.com. If you are in Canada, you can also donate by interac e-transfer to partnershipwithspirit@gmail.com and make the answer to the secret question gabriel.
As always, I am so honoured to be part of this journey with each and every one of you, and I am wishing you all things bright and beautiful this holiday season and beyond.
With love and gratitude, Shelley
http://trinityesoterics.com/2017/12/07/daily-message-thursday-december-7-2017/