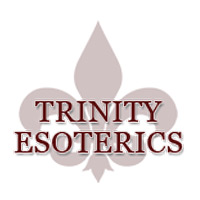 Do you ever find yourself yearning for elements of your past? Perhaps it is an old relationship, an old job, an old location you lived in, or perhaps an old lifestyle. It can be confusing when this happens. We wish to shed some light on what is going on when this occurs.
It could be easy to think that you should go back when those thoughts arise, that those times were better. But please know, that is expired energy. How do you know it is expired energy? Because it is no longer in your life.
What is happening when you yearn for the past is you are simply seeking elements that you enjoyed then and are missing in your life now. It is easier for you to find reference points in the past than it is for you to imagine those elements existing in the unknown future. Looking back to the past doesn't mean you are meant to go back into it. It is simply giving you feedback of what is lacking in your life and what you would like more of. It is actually a manifestation tool for your future.
Even though the past may have contained those elements you desire, there were other things along with those wanted traits that made staying in that energy impossible. If you were to try to go back, those same energies would exist and still make it unsustainable. It is merely your soul trying to encourage you to create anew with what is wanted and appreciated while still leaving what didn't work behind.
Focusing on the past only creates resistance to your now. If you experienced something you loved before, Dear Ones, you can experience it again in a brand new way. Take forward the energies of what you enjoyed and create a new mix that contains all of that and so much more that truly matches who you are today. That is your divine right as an empowered co-creator of your best and most satisfying life expression. ~Archangel Gabriel through Shelley Young
________
Happy New Year! It's time to announce the winners of the draws from our 2017 donation campaign! They are…
Free reading: Shari Megginson
Free Course: Margaret de Melo
Antoinette Henson
Michal Pichanic
Congratulations to the winners! Watch your email, I'll be in touch. :)
I want to thank you all, so very much, for making the 2017 donation drive a wonderful success! Your donations and your beautiful notes of gratitude and love have truly warmed my heart and supported our work like never before. I'm beyond grateful for each and every one of you and so moved to be part of such an amazing community of caring souls. May you all have the most wonderful new year filled with joy, love, and incredible new adventures that see all your dreams come true.
With so much love,
Shelley
http://trinityesoterics.com/2018/01/02/daily-message-tuesday-january-2-2018/