~Join The Earth Allies~ Heaven Say's Lets Party!!!
Join us at 1:30pm Pacific Internet Love Party
http://tinychat.com/soundofheart
 With Love from The Galactic Federation of Light, From The Company of Heaven, and From Galactic Central~Center. We Are Your Family of Light from the Stars and Beyond. WE Are Also Your Earth Allies and Representatives for First Contact. WE are The Ground Crew Medical Team, from the Flag Ship ~Eye of Ra, Heart of Light~. Many of You Here are also From this Flag Ship 500,000 of You, and From this 500,000 there are 5,000 of Our Personal Staff for the Transitional Universal Government who at this Moment Have Been Called To Full Active Duty.
There are 24 Ships that Sent Ground Crew Here to Planet Earth, For a Total of 12 Million on the Ground at this Moment to assist in the Transition of Planet Earth into A Star Seed Nation. We Are Here in Service to Humanity, To Mother Earth, and it's our responsibility, along with The Crystal Children, to Provide and BE the Examples of the Highest Truths on the Planet. Humanity cannot get away, because they have Only One Place to Go, Called Home! DING!
Only those Serving Love can Exist In Perfect Balanced Harmonics within Creation. Therefore, they are the Only Ones that can Exist On Mother Earth, The Emerald Planet, The Heart of this Universe, As She is Immersed In this Real Love and Truth. Each of You Are Multi~ Dimensional Beings, and So Is Mother Earth, as She is Also In Truth Heaven, The Garden Of Eden=Perfect Balanced Harmonics of True Equality, Oneness, Abundance, Joy, Cooperation, Harmony, and Peace.
You Can Be Alive With Her Right Now, Serving the Light, Participating and Living the Truth Of Who Mother Earth Really Is and Who Each of You Are. First You Must Recognize, Become and Be A Fully Conscious Being, or choose to serve "the world" that is dissolving, and leaving permanently.
The Only thing that Exists Is the Real. Choose One and Serve ONE.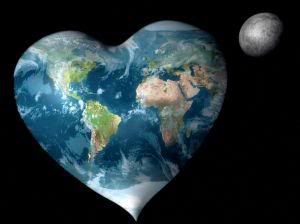 Mother Earth has no more time to wait, as the continued misuse of her resources cannot continue. She must release all density, which is unconsciousness and the "world of illusion", so That She may Continue Moving Forward with US in the Light.
~ITS NOT OBAMA, or some illlusionary leader THAT WILL FREE HUMANITY, IT TRULY IS HUMANITY THAT WILL FREE HUMANITY ~ AND WE THE COMPANY OF HEAVEN MANIFESTED HERE IN THE PHYSICAL REALM STAND WITH YOU IN TRUE FREEDOM OF THE NEW PARADIGM OF LOVE FOREVER AFTER~
THERE IS ONLY LOVE, AND THROUGH EXAMPLE OF BEING LOVE~ LOVE ALWAYS WINS~ LET THE ILLUSIONs and ALL DISTRACTIONS DISSOLVE AND GATHER WITH LOVE~
Join US today and Thank You for Helping us get as Many as Possible Gathered to Really Light this Planet UP!
Love The Earth Allies