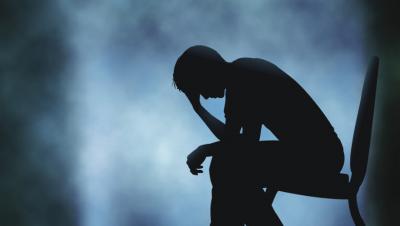 (Natural News) A breakthrough nutritional study conducted at the Larner College of Medicine at the University of Vermont and published in PLoS ONE has found that just 248mg of magnesium per day leads to an astounding reversal of depression symptoms in study subjects.
New clinical research results show magnesium is effective at addressing symptoms and is safer and easier on the wallet than prescription therapies," reports Science Daily, echoing the reporting of Natural News from over a decade ago. Today, even mainstream science is now confirming that magnesium is a safe, affordable and effective treatment for depression.
What's really astonishing about all this is that while dangerous pharmaceuticals are bankrupting our nation and causing our health care system to collapse under the weight of out-of-control costs, magnesium can treat and prevent depression for mere pennies a day. Just a quarter of a gram of magnesium is all that's necessary, and it costs less than 10 cents a day.
Plus, the powerful nutritional benefits of magnesium help prevent mineral deficiencies and chronic disease in many other ways across the body, imparting enormous benefits for cardiovascular health, brain health, kidney health and much more. Yet, astonishingly, nobody in the Republican camp is talking about reforming health care by turning to natural nutritional remedies that could save billions of dollars a year on health care expenditures. That's why I have called out Rush Limbaugh, Sean Hannity and Dan Bongino for failing to embrace true free market solutions that include health freedom and support for nutritional therapies and natural remedies. (Republicans seem forever stuck in the pharmaceutical model of treating sickness with chemicals, then claiming it's a "free market" when you can buy into that system across state lines, even while natural medicine is criminalized.)
Watch my studio news report to learn more details about magnesium and depression:
About the Author
Mike Adams (aka the "Health Ranger") is a best selling author (#1 best selling science book on Amazon.com called "Food Forensics"), an environmental scientist, a patent holder for a cesium radioactive isotope elimination invention, a multiple award winner for outstanding journalism, a science news publisher and influential commentator on topics ranging from science and medicine to culture and politics.
Mike Adams from Natural News originally created and published this article (Magnesium Found to Treat Depression Better than Antidepressant Drugs).
Disclaimer: This article is not intended to provide medical advice, diagnosis or treatment. Moreover, views expressed here do not necessarily reflect those of Awareness Junkie or its staff.
---
http://www.awarenessjunkie.com/magnesium-found-treat-depression-better-antidepressant-drugs/