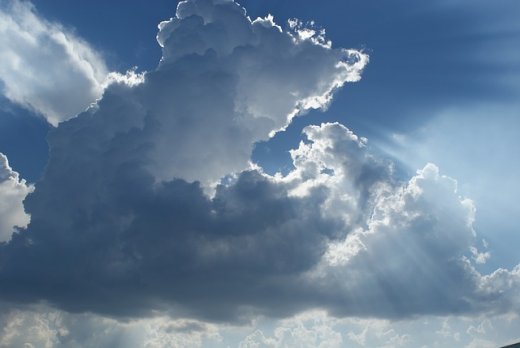 Tantra says don't fight. If you fight you may continue your fight for many lives and nothing will happen out of it, because in the first place you have missed – where you have seen two was only one. And if the first step has been missed, you cannot reach the goal. Your whole journey is going to be continuously a missing. The first step has to be taken absolutely rightly, otherwise you will never reach the goal.
And what is the absolutely right thing? Tantra says it is to see the one in two, to see the one in many. Once you can see one in duality, already the transcendence has started. This is the royal path.
Now we will try to understand the sutra.
TO TRANSCEND DUALITY IS THE KINGLY VIEW.
To transcend, not to win – to transcend. This word is very beautiful. What does it mean, to "transcend"?
It is just as if a small child is playing with his toys. You tell him to put them away and he becomes angry. Even when he goes to sleep he goes with his toys, and the mother has to remove them when he has fallen asleep. In the morning the first thing that he demands to know is where his toys are and who has taken them away. Even in the dream he dreams about the toys. Then suddenly one day he forgets about the toys. For a few days they remain in the corner of his room, and then they are removed or thrown away; never again does he ask for them. What has happened?
He has transcended, he has become mature. It is not a fight and a victory; it is not that he was fighting against the desire to have toys. No, suddenly one day he sees this is childish and he is no more a child; suddenly one day he realizes that toys are toys, they are not real life and he is ready for the real life. His back is turned towards the toys. Never again in dreams will they come; never again will he think about them. And if he sees some other child playing with toys, he will laugh; he will laugh knowingly... a knowing laugh, a wise laugh. He will say, "He's a child, still childish, playing with toys." He has transcended.
Transcendence is a very spontaneous phenomenon. It is not to be cultivated. You simply become more mature. You simply see the whole absurdity of a certain thing... and you transcend.
One young man came to me and he was very much worried. He has a beautiful wife, but her nose is a little too long. So he was worried and he said, "What to do?" Even plastic surgery was done – the nose became a little more ugly; because there was nothing wrong, and when you try to improve something where nothing is wrong, it becomes more ugly, it makes more of a mess. Now he was more troubled and he asked me what to do.
I talked to him about the toys and I told him, "One day you will have to transcend. This is just childish – why are you obsessed so much with her nose? The nose is just a tiny part, and your wife is so beautiful and such a beautiful person – and why are you making her so sad because of her nose? " – because she has also become touchy about her nose, her nose has become as if it was the whole problem of life. And all problems are like this! Don't think that your problem is something greater – all problems are like this. All problems are out of childishness, juvenile, they are born out of immaturity.
He was concerned so much with the nose that he would not even look at his wife's face, because whenever he saw the nose he was troubled – but you cannot escape things so easily. If you are NOT looking at the face because of the nose, still you are reminded of the nose. Even if you are trying to evade the issue, the issue is there. You are obsessed. So I told him to meditate on the wife's nose.
He said, "What? I cannot even look."
I told him, "This is going to help – you simply meditate on the nose. People used in the ancient days, to meditate on the tip of their own nose, so what is wrong in meditating on the tip of your wife's nose? Beautiful! You try."
He said, "But what will happen out of it?"
"You just try," I told him, "and after a few months you tell me what happens. Every day, let her sit before you and you meditate on her nose."
One day he came running to me and he said, "What nonsense I have been doing! Suddenly, I have transcended. The whole foolishness of it has become apparent – now it is no more a problem."
He has not become victorious because, in fact, there is no enemy there so that you can win, there is no enemy to you – this is what tantra says. The whole life is in deep love with you. There is nobody who is to be destroyed, nobody who is to be won, nobody who is an enemy, a foe to you. The whole life loves you. From everywhere the love is flowing.
-Rajneesh