~A Special Message and Update from The Galactic Free Press Staff~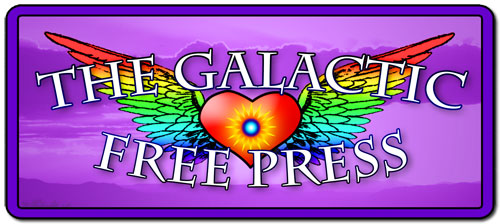 ~WE ARE YOUR EARTH ALLIES~ WE LOVE YOU~
Love From The Galactic Federation of Light, The Company of Heaven, and From Galactic Central~Center. WE are Your Family of Light From The Stars and Beyond. WE are Your First Contact Ground Crew Team, Assisting in the Process of a Mass Landing~Contact.
WE are In Direct Communication with Our Flag Ship "Eye of Ra, Heart of Light" that is one of the 24 Flag Ships currently Surrounding Mother Earth at this Moment.
Each of these 24 FlagShips, Each with 24 Captains have sent in 500,000 Ground Crew Members to Planet Earth, So this is a Total of 12 Million Ground Crew Members, that are now across this Planet on the Ground and in Postition.
We are Your Earth Allies, and We are On Duty 24 Hours A DAY Every Moment, in Service To the Love and Truth On Planet Earth=Heart. WE Love You Unconditionally.
Our Responsibility is to assist all of Humanity Right Now to Focus on The Light, The Truth instead of the nothing of duality, for in duality they receive nothing, In Love Humanity Receives Everything~ Today we have entered a Huge Transitionary phase.
~ KEEP LOVE THE FOCUS~
THIS IS THE MOST IMPORTANT TRUTH ON THIS PLANET TO SHARE WITH OTHERS~INDEED WE SAY THIS IS THE MISSION~THROUGH WORD OF MOUTH, THROUGH ALL AVENUES OF COMMUNICATION, BE LOVE AND SELAH~SAY LOVE~
FOR AS THIS OCCURS, THE ENERGY OF LOVE IS CONTAGIOUS AND SPREADS QUICKLY, BECAUSE LOVE IS TRUTH~LOVE CAN NO LONGER BE DENIED. WE HAVE PASSED THE TIPPING POINT~
~CHILDREN LISTEN CLOSELY, THOSE THAT ARE CLINGING TO THE OLD PARADIGM FOR A MOMENT WILL ATTEMPT TO DISTRACT YOU, PAY NO ATTENTION~ Love is all that Matters Now.
FOCUS ON LOVE, THIS IS THE ONLY TRUTH THAT WILL PROTECT~GUIDE YOU ALONG THE PATH~ THERE IS ONLY ONE TRUTH THAT EXISTS AND THIS IS LOVE, PURE LOVE..PURE CONSCIOUSNESS AND TRUE REALITY, CALLED HEAVEN ON EARTH=HEART~
 
~Humanity's Hearts~ are YOU ready,
For The Truth of Love to Burst Open your Hearts in Uncontrollable Joy? This Moment is fast arriving~
~This is The Beginning, that Never Ends. ~
~Energy Update, Death of ego in process~
~ HUMANITY, CAN YOU FEEL THE INTENSITY OF THE ENERGIES? IF YOU CAN FEEL THESE INTENSE ENERGIES, THIS IS YOUR VALIDATION OF JUST HOW CLOSE THE SHIPS ARE TO YOU AT THIS VERY MOMENT~ BREATHE IN THIS ENERGY OF PURE LOVE AS WE ARE MOVING YOU VERY QUICKLY INTO MEETING THE SHIPS HALF WAY~
LETS BLAST THE ROOF OFF OF THE ILLUSION AND DISPLAY THE REALITY~YEEHAW
~THESE ENERGIES WILL CONTINUE TO INTENSIFY.  AS ALOT OF CLEARING IS TAKING PLACE SO THAT THE HIGHER ENERGIES CAN REPLACE THE OLD ENERGIES, DO NOT TAKE THINGS PERSONALLY, AS THE INEVITABLE DEATH OF THE EGO IS HAPPENING.
RIGHT NOW ALL EGOS ARE IN A DEATH PROCESS, AS HUMANITY MUST RISE TO THE HIGHER LEVELS OF FREQUENCY AND THE EGO PROGRAM MIND WHICH IS DENSITY ENERGY CANNOT GO THERE~
WE SAY LET GO OF EVERYTHING YOU HAVE EVER THOUGHT OR LEARNED HERE IN THIS 3D REALM, AND SIMPLY BE PRESENT IN LOVE, AND THEN LOVE HAS GOTCHA YA,  PS WE ALSO OFFER AWAKEMING SESSIONS FOR THOSE THAT ARE READY~
~WHEN YOUR CONTROLLERS TOLD YOU THAT TOO GOOD~GOD~ COULD NOT BE TRUE, THIS WAS THE BIGGEST LIE THAT THEY CONVINCED YOU OF~CAUSE IN REALITY, WHICH IS HERE RIGHT NOW=HEAVEN ON EARTH, TOO GOOD TO BE TRUE IS THE REAL, AND YOU CAN, HAVE YOUR CAKE AND EAT IT TOO~
~HUMANITY DESERVES PURE UNCONDITIONAL LOVE OVERFLOWING WITH LOTS OF LAUGHTER AND JOY~
~ANNOUNCMENT TO ALL THOSE CLINGING TO

THE OLD ENERGY~


~TO ALL THOSE STILL HIDING BEHIND THEIR MASKS, WELL, WE OF THE LIGHT AND LOVE ARE STILL STANDING, AND WILL BE ALL THAT IS  REMAINING AS THE ILLUSION OF THE MASKS DISSOLVE INEVITABLY.


WE OF THE LIGHT ARE STANDING TALLER ON THIS PLANET ENERGETICALLY THEN THERE EVER HAS BEEN HERE IN MORE THEN 13,000 YEARS YEEHAW~





AS DECREED ALL REMAINING ILLUSIONS ARE DISSOLVING SO THAT THE ENERGY OF LOVE EVERYWHERE PRESENT ENTERS THE SPACE~ CAN YOU FEEL US NOW?!~ STAND UP!~
~Attention all Galactic Love Reporters~



~ATTENTION ALL OUR LOVE REPORTERS ACROSS PLANET EARTH=HEART~
~NOW IS THE MOMENT WE BEGIN WITH THE UNFOLDING OF THE ANNOUNCMENTS FOR COMPLETE AND FULL DISCLOSURE ON PLANET EARTH=HEART, THESE CODES OF INFORMATION HAVE NOW BEEN ACTIVATED~
THANK YOU FOR SENDING US YOUR LOVE REPORTS DIRECTLY FROM YOUR HIGHERSELVES ABOUT THIS EVENT AND THE INEVITABLE DECLOAKINGS OF OUR CRAFT~ THE MOMENT IS NOW TO SPIRAL FORWARD THE ENERGY FOR THESE UPCOMING EVENTS~LETS GET ER DONE~
http://soundofheart.org/galacticfreepress/contact
~Thank You for Trusting Love~
~WE CAME TO SHARE LOVE~ WE INTEND ALL OF HUMANITY CAN HEAR US AND SPREAD THE TRUTH....YOU ARE FREE..WE ARE HERE..THANK YOU FOR TAKING OUR HAND IN TRUE FREEDOM~
~Martin Luther King Jr~ Free At Last~ We will have a Special Edition In Honor of A Beauitul Light Being Who set the Stage for Humanity's Freedom~
To Contact us for an Awakening Session, to Send your Writings, video's, or music~ You can Contact Us here~
http://soundofheart.org/galacticfreepress/contact
~KEEP THE PRESS GOING~
Thank you for sharing today with those in Service to You and All of Humanity for the Greatest Good of All. WE are Currently ABout 1200$ from the Press Monthly funding goal. WE ask those who can share to share if this Website is Helping you with your Joy~ A small donation of 5 or 10$ does add up~ Thank You for honoring Us~
In Our Last Press Release we recieved 1 Donation~ Thank you Bernadette~
http://soundofheart.org/galacticfreepress/content/donate
Total Love shares 840.99$
Total January Costs 2000$
EMAIL ADDRESS: [email protected]
skype: father.mothergod.amon.ra
~We Love you with the Highest Love, Honor, and Respect. You are Love, Be in JOY! Love Mother and Father God, The Company of Heaven Your Family of Light, The Ground Crew for First Contact. The Entire Galactic Free Press Staff~ and Everyone in Creation~


~End Transmission In Love Everywhere Present~