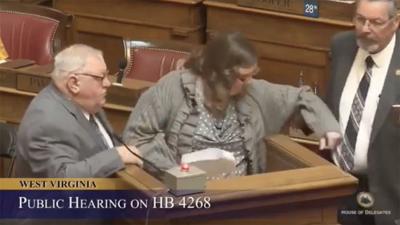 by Arjun Walia, Collective Evolution
It's no secret, the "1 percent" own everything and among this 1 percent are an even smaller group, and it's this group that has a large stake in global financial institutions, which drip down into federal financial institutions and disseminates into various powerful corporations that deal with all aspects of human life from big food, to big pharma. Monsanto is a great example, a biotech corporations that manufactures genetically modified seeds, pesticides and more. Below that we have the government, and various government organizations. Within this tightly knit network of powerful people, comes corruption, and that's no secret.
If you follow the money, it's not hard to see.
For years, what we're presented with in the public eye has largely contrasted to leaks and drips of information from several different sources. One example may be the corruption that's been exposed between corporations like the CDC, for example, or the FDA. The list is a long one, and we see the same type of relationship between government, politicians, and energy corporations, as well.
It seems, these days, corruption at these levels is constantly brushed under the rug. The CDC whistleblower, William Thompson is a great recent example, or the group of scientists at the CDC ("The Spider") who exposed high levels of corruption, fraud and manipulation within the agency.
Another great example is the relationship between pharmaceutical corporations and medical science. You can read more about that and see some examples here.
Why don't we hear anything about it in the mainstream media? Why is there always massive censorship of information? The government has had a close relationship with mainstream media networks or decades, this has been evident by a massive disclosure of information over the years, which we present and elaborate more on in the articles linked below.
Declassified CIA Documents Shows Agencies Control Over Mainstream Media
The CIA and the Media: 50 Facts The World Should Know
The point is, there is more than enough information here to hold an open debate, but that doesn't seem to be a solution for the 'global elite.' They would rather censor and ignore claims that threaten their chosen narrative and use their big platforms and power to push their own agenda. Sadly, this is how the majority of the global population have been subjected to perception manipulation.
Collectively, we are still watching too much television and mainstream news, if we want to know what's really happening on our planet we can no longer rely on mainstream media networks, like CNN, to provide us with truth. The ones pointing the finger claiming 'fake news', in the eyes of many, are actually dishing it out.
The solution to fake news is not censorship, but, as NSA whistleblower Edward Snowden once emphasizes, more information, more transparency, and more critical thought.
"The problem of fake news isn't solved by hoping for a referee. But rather because we as participants — we as citizens, we as users of these services — help each other. We talk, and we share, and we point out what is fake, we point out what is true. The answer to bad speech is not censorship. The answer to bad speech is more speech. We have to spread the idea that critical thinking matters now more than ever."
This is exactly why when a  candidate for the West Virginia House of Delegates was dragged out of a hearing after listing the donations received by state lawmakers from fossil fuel companies, it wasn't right. She was testifying on a bill on oil and gas drilling rules, and brought up facts that need to be discussed. The problem is, some do not want to discuss it because some are probably guilty as charged. It seems that, before they get a chance to present and speak of their evidence, they are shut down.
RT points out,
"Lissa Lucas was criticizing a proposed bill, HB 4268, which would allow oil and gas companies to drill on private land with the consent of just 75 percent of the landowners. Energy companies are currently required to have 100 percent approval from landowners before they can extract gas and minerals from land."
Her testimony included  a list of names of lawmakers who received big donations from fossil fuel companies.
"The people who are going to be speaking in favor of this bill are all going to be paid by the industry … the people who are going to be voting on this bill are often also paid by the industry"
"I got dragged out of House chambers … Because I was listing out who has been donating to Delegates on the Judiciary Committee," Lucas wrote on her blog.
She even named names, like Delegate Charlotte Lane,  who received 20 percent of her campaign donations from energy firms, and Delegate Jason Harshbarger who received 38 percent, according to Lucas.
If subjects like this type of corruption are not really proper to speak about, and have open conversations about, we're not really going to get anywhere. Why are these topics always constantly shut down and censored like there is no truth to them? Why do we all in our own daily lives comply? Why are we afraid to question and bring to light that which we know isn't right?
---
http://www.collective-evolution.com/2018/02/13/woman-dragged-away-by-security-for-exposing-oil-bribes-ties-to-politicians/