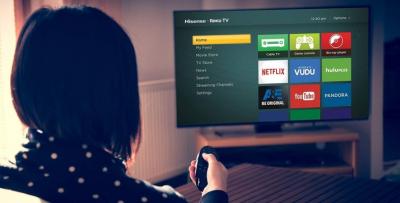 by Kalee Brown, Collective Evolution
In a world where electronics seem to drive our entertainment, it's not uncommon to find numerous electronics and robots all over North American households. From cell phones to computers to smart TVs, they're everywhere, and a lot of them are collecting very specific data about you, your home, and your personal preferences.
So, which of your electronics are collecting data about you, and who has access to your personal, and perhaps sensitive information? Let's take a look at a few of the common household or personal electronics that are spying on you.
Roomba (Electric Vacuum Cleaner)
Do you own one of these electric vacuum cleaners? Well, as it turns out, they've been collecting a little more than just dust. These little robot vacuums use advanced mapping technology to learn and collect data on the floor plans of consumers' homes, which can then be sold or shared with companies such as Apple, Google, and Amazon. More specifically, it's anticipated that this data could be very helpful as smart homes become more common.
Given the current user terms, it's likely all of this information ends up being sold to a third party, and consumers don't even need to be notified.
"There's an entire ecosystem of things and services that the smart home can deliver once you have a rich map of the home that the user has allowed to be shared," Colin Angle, Chief Executive of iRobot, the producer of the Roomba, explained to Reuters.
If this type of information were sold to a third party, it would have enormous implications, especially when it comes to consumerism. For example, let's say your Roomba takes note that your living room doesn't have a side table or a sofa — you could see ads for these products popping up all over your social media and web browsers because the Roomba has shared this information with a third party. This type of data exchange could seriously fuel consumerism.
Could insurance companies wrongfully use this data to get out of reimbursing people with content insurance? Could future home buyers lose control over who knows the specific layout of their homes? Could people use this information to hack into systems in order to rob houses more efficiently? The possibilities are endless, and although there could be advantages to sharing this information, there are some significant risks as well.
Albert Gidari, Director of Privacy at the Stanford Center for Internet and Society, explained: "[The Supreme Court has held that Americans have] a reasonable expectation of privacy in your home. Once your home is turned inside out, does that reasonable expectation of privacy dissipate?"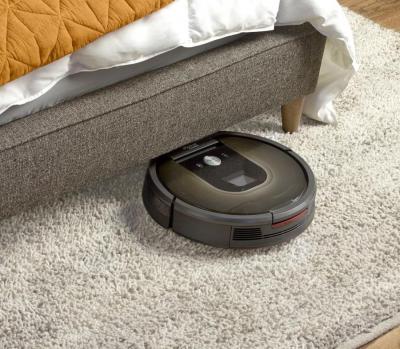 Smart TVs
Smart TVs are pretty great; they're super convenient because they connect to your Wifi instantaneously, allowing you to watch Netflix or connect to the internet via your television immediately. However, they can also be used to collect data on you in some fairly unexpected ways.
For example, a new technology called TVision Insights was recently launched, allowing companies to monitor TV watchers' viewing habits. This means that they can literally watch you as you watch TV, and the technology even records data on where your eyes are looking, when you're distracted, and what emotions you're conveying.
The device's sensors can record minute shifts in all of the people in the room. The company then matches those viewing patterns to shows and commercials using technology that listens to what is being broadcast on the TV. This technology is very new and is only being used in about 7,500 homes in a test run, which you can read more about in our CE article here.
This isn't the first example of surveillance through TVs, and it probably won't be the last. In early 2015, Samsung released a statement warning customers that their Smart TVs were capable of listening to and recording conversations.
These TVs have voice recognition software, but this fancy piece of technology comes at a price, and that price is a complete and utter violation of privacy. Samsung actually warned its customers not to have important conversations or disclose personal information in front of their Smart TVs because the audio can be recorded and then transmitted to unidentified third parties.
Samsung's privacy policy in regards to the TV actually reads: "Please be aware that if your spoken words include personal or other sensitive information, that information will be among the data captured and transmitted to a third party."
You can read more about the Samsung controversy in our CE article here.
Vizio TVs were also found to record people, but the company had to pay $2.2 million to settle charges for collecting and selling footage from millions of TVs without the knowledge or consent of its viewers. This is a pretty fair settlement given the fact that they had sold 11 million of these smart TVs. One can only imagine how many people were directly affected by this.
Although Vizio never publicly identified the companies they sold their data to, the FTC claimed that it included personal information like "sex, age, income, marital status, household size, education, homeownership and household value."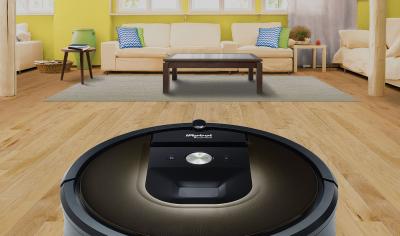 Google
This may not come as a surprise given the scope of the company, but Google is secretly recording pretty much everything you do if you keep a cell phone on you, from the conversations you have using your phones to the texts/videos you send. Plus, Google is literally tracking your every move.
So, how is one company collecting all of this data?
First of all, all of your search history is stored. Can you imagine looking through every single thing you've ever looked up on Google? Well, it's a possibility! Google also takes note of where you look up all of this information. So, if you're Googling something on your phone or laptop, Google knows where you are. Likewise, it can then use this information to understand how your interests relate to where you are at a given moment. However, Google probably knows where you are anyways if you use Google Maps.
You could literally read all of the texts you sent years ago, and even listen to the conversations you've had. Not only is that creepy in general, but it's also a huge violation of privacy if this information is ever actually viewed by anyone else but you.
You can read more about that in our CE article here.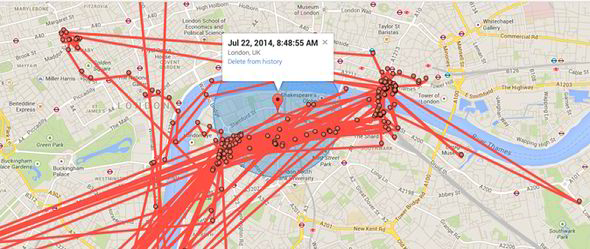 Playstation
Playstation represents yet another Sony product that can record what you're doing. While using your device, Playstation records and monitors all of your activity while using it. People will often converse over these machines and Playstation can collect data and generate information on your personal preferences.
Although this is not as concerning as many of the other electronics that monitor your activity, people have still raised some concerns over privacy. These concerns mainly stem from the fact that Playstation 4 uses voice commands, so they are literally listening to you even when you're not using your headset to speak to other players.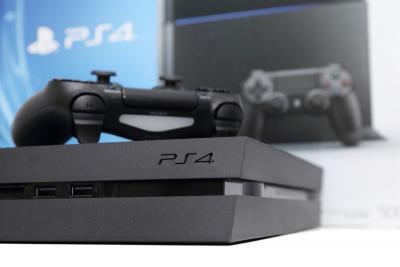 Snapchat
In all honesty, I love Snapchat. I actually run CE's snapchat account, so give us a follow (@cevolution)! However, Snapchat now has location settings that allow you to share your location with friends at all times. This of course means that Snapchat knows your location as long as you have your phone on you, although your location is updated only when you have your Snapchat open.
Your "Snap Map" is enabled at all times, unless you've turned it off (which is called Ghost Mode). It allows all of your Snapchat friends to see where exactly you are located, even if that means your precise home address. It's so advanced that it can even tell when you're driving in a car or in an airplane.
For example, your Snap Map could look like this, allowing you to see where all of your friends are: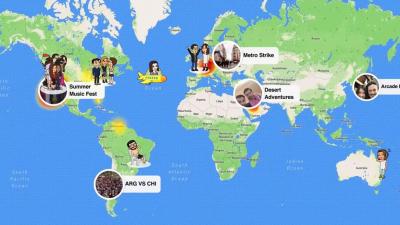 Pokémon Go
Last summer, this smartphone game took the world by storm, and it was pretty creepy. I remember walking through a park and seeing at least 50 people on their phones playing Pokémon Go because the park had a high amount of Pokémons these players were intent on finding. Instead of looking at their beautiful surroundings of gardens and trees, they had their heads buried in their phones; it was almost eery.
The goal of the game is to track and find Pokémon, but ironically, the game actually tracks you as well. In the fine print people usually skip over prior to using an app, Pokémon Go specifically states that users are sharing their locations, storage, photos, and cameras with the company and that they reserve the right to collect and share that data with third parties, including potential buyers and the government.
If iOS users log in through their Google account, they're sharing that information with the creators of Pokémon Go, essentially handing over pretty much all information related to your Google account, including your Gmail, Google Drive, Google Maps, and more. If you sign in using your Facebook account, the app can collect information from that, too.
It's easy to imagine how this app could completely violate users' privacy, and how easy it is for people to blindly trust companies. Is one game really worth sacrificing your privacy? Obviously that's up for interpretation based on each individual, but it's certainly something to consider.
Final Thoughts
In many ways, collecting this data could benefit us. There's no debating the convenience of Google Maps or Happy Cow — sometimes it's best that our electronics know our locations and understand our preferences. However, there's clearly a line that can be crossed here, and it's our jobs to define where exactly the divide between right and wrong lies.
When is it okay to share this information with others, and when does it become an invasion of privacy? We need to determine this ourselves, rather than allowing corporations to do so for us.
---
http://www.collective-evolution.com/2017/08/31/here-are-the-electronics-apps-in-your-home-that-secretly-monitor-you-map-your-home/