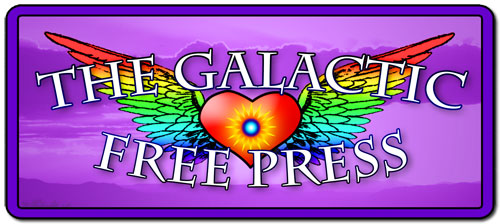 Bringing Humanity Home ~ Energy and Event Update~
Photo Taken By Earth Ally Luas Love Family Thank You For All!!
Heart Opening In the Clouds
Greetings Love Beings, WOW and More WOW! We are really almost speechless as to what is Currently Unfolding On Behalf of The Light and Truth On This Planet since Yesterday's Portal Opening with Oneness Energies Pouring in. The Messages of Success of this part of the Mission also Came Pouring Out of The Galactic Free Press Today. Love is moving in Quickly! Humanity is awakening. This Planet is transforming Into Light! Embrace Yourselves for the Brilliance of Truth On Planet Earth=Heart to Light US UP Forever.
Quoted from Cobra" Diamond of the Unseen has been revealed. The doorway of the 11:11 is hereby being completely open and activated and will stay open forever. This is our dimensional bridge to Oneness. This is our pathway Home."
~11~11 Gate Activation Meditation~ Love Wins
Looks Like We Made IT!!
The 11~22 Gate Activation, Meditations and Missions Were all Completed Yesterday. Placing The Planet completely into the Oneness Energies. All Portals on the Planet and within the Planet were Opened and Love Energy began pouring in, in High Amounts. We Have Accomplished this Part of the Mission which Will Spiral those Who Are Ready Quickly Upward into The Higher Vibrational Frequencies, which Inevitably Brings More Magical Events for those Who Are Awake. The New Earth is Being Born and this Is Unstoppable.
Quoted from Bill Ballard"Yesterday we passed through the 11th Gate of the 11:11 Doorway out of duality to begin our living in the Oneness from whence we came. ..I have such gratitude and respect for everyone who have held to their truths and kept on their mission even in the face of danger and threats to their freedom simply for speaking out and their truth! WE DID IT! LOVE!" end of Quote
http://soundofheart.org/galacticfreepress/content/11-23-12-bill-ballard-through-11th-gate-11-11-doorway-now-what-do-we-do
Quoted from Paul ".... As many of you are aware, last night a major shift and influx of love flooded in. This is not a coincidence (as we know there are none) that this occurred late on Thanksgiving Day-a day of Thanks and Gratitude. I noticed this Big Time at around 1:00 to 3:00am. The energies were so intense that it felt like the Earth and I was/is shifting at a fast and Large scale. I also noticed the moon had shifted south and grew exponentially in size and color in a matter of minutes. From this shift I am noticing clarity. Clarity in the aspect that the veil is hardly there if at all as I am adjusting quickly. Star brother and sisters are Now easier to see in the day time which is Amazing! Also, the elemental and Angelic's are now in continuous visualization. This is soooooooo exciting as knowing we are ONE and being able to feel the constant LOVE and see our divine family is an absolute blessing. Love reigns supreme! In regards to our Star family, I have been getting what I call Love operations almost nightly and Consciously!!!!! The aspects of these operations that I would like to mention NOW is of the HEART. I and many of you Consciously or sub-Consciously have been getting the same operations to various extents....Change is here! Love is here! It is time to celebrate....whoop, whoop. I love you ALL and thank YOU for your service to beloved Gaia, the Elementals, Humanity, Star Brothers and Sisters, and all the Kingdoms. Let LOVE and Gratitude lead the way. Much, much Love! Paul
http://soundofheart.org/galacticfreepress/content/shift-and-operation-hear
Daily Sun: 23 Nov 12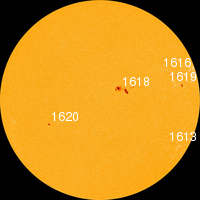 Sunspot AR1618 has a delta-class magnetic field that harbors energy for X-class solar flares. Credit: SDO/HMI
Message from Skype to MotherGod [2:03:16 PM] Andrea: CME impacting NOW
We are Currently Being Energized By a Cme Which Impacted us synchronstically beginning at 2:03pm today on 11~23~12. In the Past 48 Hours Many CME's have Come out of Our Sun Assisting Everyone In our Current Energy Upgrade!
Weather Report from Earth Ally Rain "Volcanic activity continues to be moderate (slightly more activity than usual) with two notable exceptions. Mount Lokon, one of the most active volcanos in Indonesia, erupted twice Wednesday morning. And Mount Tongariro, also known as Mt. Doom in the Lord of the Rings movie trilogy, erupted on Wednesday, spewing ash 1.9 miles into the air. Mt. Tongariro also erupted back in August, for the first time in 100 years.
Earthquake activity has subsided some (recently we had 9 days in a row with quakes over 6.0 each day) but Chile was shaken by 7 moderate quakes in 24 hours on Wednesday, one measuring 5.9.
The recent storm system in the Pacific Northwest of the United States created record rainfall in Washington state.
On Thursday, fog caused a massive pile-up on a major highway in southeast Texas. At least 100 vehicles were involved and there were some casualties.
A cyclone named Medusa is forming in the Mediterranean and although it is still too early to predict exactly what will happen, Medusa's impacts will be evident in four or five days."
Photo taken 11~22~12 Via Tiny Chat for Mission Success
Yeehaw!!!
All Portals are Open, Love is Pouring IN!
Missions have Been Accomplished All Activations Complete!
Quoted from Gaia Portal Update "Reflections of the Highest Vibrations Amplified Upon 11-22-12…

Amplification of reflections via Gaia dome energetic structures has occurred via group actions on this date. Selected Gaia personnel have answered calls to service for Hue-manity. Gaia radiates and amplifies all energies from 5D-7D." End of Quote
Quoted from Earth Ally Rain "I AM so honored to have been given this assignment. I AM so honored to have received so much help from The Agarthans and The Angels to complete it. My Heart is full and My Soul is singing. *Tears of Joy* And I LOVE YOU." End of quote
Mission Clearing The Eastern Gate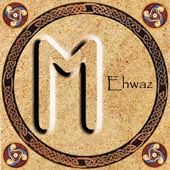 Light and Life
Bringing Light to the New Day
The Union of two rivers that become One in their flowing generating Life for New Realities
The Lion constellation reflected on the Sacred Path of RA created by the egyptians while travellin north and used by those who believed in a dream.
 Earth Ally Andrea Accomplished Mission in Switzerland on 11~22 at 9 churches following the Above Path. "The Return of The Divine Mother and The True Humanity of Love to Planet Earth.
"The Golden Hill (Collina d'Oro): Mirror of Heaven, the return of the Mother and her children.
Bringing all that was lost into the illusion of separation and darkness to it's True Love Vibration as All has Been Created As Love and Into Love All goes Back as It Already Is Now.
No more illusion will walk the Planet as ONly Love is Now allowed, due to Love's presence that dissolves the illusion.
All that was used to keep the dream... is Now a New Vibration of The True Manifestation of Love....
some of the sybols that were brought back to Light
Decree:
Beloved Divine Mother
Full of Heaven and Earth
You protect innocence
by freeing True Nature in All Beings
gifting the wisdom of Reality
Vision of Spirit and Manifestation of God Gifts
Temple of Living Water
Eternal Source of Love.
Wife and Divine Mother
Spark of All that Is
Your Return is the Gate
of the Return of All Children of Love
Nurtured and Safe
in Your Sacred Womb
As the One Self united as One with All Creation
Sun of Truth
Light of the Planet
Finally!
Breadth of Infinite Sparkling Love
As All the lost temples were Seen as Pure Light again, the last Temple is has been Opened as the New Light Portal:
The Hu-man Soul, for no external Temple is needed when the True One awakens from the dream.
Thank You Humanity for remembering Who You Are.
In a sacread Space out of time, for All Living Beings, natural inheritor of Prime Reality
In the Presence of All Creation
We, the Suns and Daughters of God Decree the Return of the Divine Mother
The One that re-Unites all Paths in One
The One of the Divine HEART...
And this [Mission] would not have Manifested if "someONE" would not have come to kick me out of the dream I almost believed was true... 
THANK YOU FOR BEING HERE NOW
and for all the lives we shared together...
and for all the adventures we had on this Planet and beyond time and space...
and for All The Love You Are...
Here and All Ways...
Thank YOU MotherGod" End of Quote
~ Gate Activation Complete~ MotherGod Thanksgiving Day~ Picture Surprise
Mysteriously taken On ThanksGiving day by a phone on the Couch, LOL
 To Read this Entire Brilliant Mission Completion You can Follow this Link:
http://soundofheart.org/galacticfreepress/content/22-11-2012-portal-re-opening-mission-complete
 Quoted from Ron Head "Once again we send our heartiest congratulations for a job well done.  Your many group meditations at the opening of the eleven-twenty-two, while passing through the window or gate, whichever term you prefer, have been amazingly successful.  The influx of further energies has taken another great jump.
Your current state of consciousness and intent have , of course, determined exactly what you are experiencing and how it is manifesting for you, but that is exactly as it should be.
We see also that you have given yourselves another boost of the rate in which you are absorbing the changes, in order to be ready for the final developments which are approaching.  Please relax into this.  We assure you once again that you are more than on schedule and nothing may now deter your further awakening....Be at peace and in greatest joy and gratitude.  Your highest versions of yourselves are about to introduce themselves to you.  The exact timing of this, and the rapidity with which it occurs, will be determined by your highest Selves and your guides.  No matter how ready you may think you are for this experience, we assure you that a full scale and immediate onset of this could quite easily "blow your minds".  Allow it to occur in the highest and best way.  You know what is best for you, and the you that we speak of is about to be experienced in ways you may not even have imagined yet....As we have already said through other channels, "Expect miracles.  You are one."  I, Michael, and all of my legion, walk with you now, as we have throughout your journey, and ask you to request our help whenever you feel the need...." End of Quote
http://soundofheart.org/galacticfreepress/content/balance-point-and-beyond-through-ron-head
If You Have stepped into the River of this Oneness Energy Your Lives Are really going to be Lighting Up In Amazing Ways. Our Current Events Completions are Showing Up for everyone as A Sign of The Brilliant Moments Ahead, for those Who are Awake! We are getting reports and personally witnessing alot of shifting and changing taking place. Its truly a Miracle Unfolding Before Our Eyes! Each Now Moment Love Wins Again and Again and Again and in grander ways.
Quoted from Meline Lafont "Shifts on a high energetic level are to be expected.The portals in and of themselves have brought you so far already that awakenings are happening now on a global scale, and even more is still to come forward.  Events are happening on this Earth which are no longer tolerated and we will arrange matters partly by your consciousness and our assistance. You are definitely not alone in this, you can expect our continued support at all times.  That's why we are here in the first place, along with the great love that we actually feel and send to you all.
You and your planet are being taken care of and we oversee all that happens on your beloved planet. We are stationed and scattered everywhere around the Earth as well as in countless places in your spheres. Many times our fleet of space[star]ships have been observed by individuals and more observations are expected of course. Everything in its time, we know all too well what we do and what can be expected in these times.
The longings and the yearnings for first contact have considerably increased lately resulting in a shift in this regards what only can signify that our presence is already known by many. With each passing day we feel your request for contact increasing. We are extremely pleased with this and we continue working on our plan to announce our presence officially and to meet you all effectively.  In case you are uncertain as to our intentions consult your hearts and you will get to know for yourself who we really are and what we stand for. We only have your best interests at heart and display only loving intentions towards you as we feel so close to humanity and its planet. We do not differ that much in appearance from you, a fact that will become quite obvious really soon now.
What you will feel in your hearts at the moment of our meeting will be our true nature and Light, be it on an etheric level or on a physical level. You can never ever get deceived by the feeling of this : it is what it is. The only factor that would bring deception is the feeling of fear.[which is not real]
..." End of quote
http://soundofheart.org/galacticfreepress/content/m%C3%A9line-lafont-message-pleiadians-love-one-another-these-last-days-progression-will-be-achiev
These are The Moments The Hopi's Shared with Humanity About The River or Oneness Energy Pouring In which occurred yesterday during our portal opening. They also shared to Stay in the middle, meaning Stay In The Center of Your Heart! Love is truly Moving In!
Quoted from Oraibi,"....There is a river flowing now very fast. It is so great and swift that there are those who will be afraid. They will try to hold on to the shore. They will feel they are being torn apart and will suffer greatly. Know the river has its destination. The elders say we must let go of the shore, push off into the middle of the river, keep our eyes open, and our heads above the water. And I say, see who is in there with you and celebrate.
At this time in history, we are to take nothing personally. Least of all, ourselves. For the moment that we do, our spiritual growth and journey comes to a halt.
The time of the lone wolf is over. Gather yourselves! Banish the word struggle from your attitude and your vocabulary. All that we do now must be done in a sacred manner and in celebration."
We are the ones we've been waiting for.
Oraibi, Arizona Hopi Nation
Everyone is being effected by this current energy whether they are aware this or not. All which is not in alignment with this current powerful river of Oneness flowing into the Planet with this current energy will be transmuting and transforming as We prepare for the Birthing Energies of The New Earth=Heart, Where Love WINS ALWAYS.
.
Yesterday, was truly a Day of Overflowing Gratitude and Overflowing Joy which is Continuing today! Everyone We connected with over Our Network of Light Across the Planet, everyone had Kleenex ready, as the tears of joy kept arriving overflowingly! Truly a Magical Day occurred for Many! Its time For Lift OFF Into The Manifestation of The New Earth Everybody!
quoted from Slider 1313"The angels are telling us that positive energy is pouring onto the earth right now and increasing as the days pass. Wonderful. I have been feeling very calm and happy, very happy indeed as of late."
http://soundofheart.org/galacticfreepress/content/slider-1313-it-ain't-easy-being-me-5d-23november2012
With this Much Energy Pouring In, Humanity is Truly going to Be Lighting Up Like Christmas Tree's!! Everything is happening Brilliantly as We head towards another Whammy Eclipse on November 28th Preparing us for the 12~12 Portal which will Light Up Your LIFE! Here We Go Everyone, no stopping Us NOW or Ever!
Decreed by Heaven~ Gate Activation and Missions Have Been Accomplished. The Moment has Come to Light Up This Planet! We intend a Smooth Transition into the New Earth=Heart. This is the Divine Plan Manifesting Now On Planet Earth=Heart.
 ~Thank You for Spreading These Messages to Others and Keeping Your Hearts Open and Staying Tuned In~
 Just Be Present and Follow the Synchronostic Events!
  ~End Transmission in All Love is Unconditionally, We are So In Love With Humanity~
Join us Live Today Saturday For an Intense Lightfilled Love Party, we are Lighting the Way Home For Humanity! Beginning at 1:30pm Pacific. A Preparty will be occuring prior to this time if you would like to Join!
You Can Join Us at this Link: http://tinychat.com/soundofheart Thank You for sharing with Others, the More who gather in the Oneness energies together The Quicker our Events Manifest!
 We Love You Unconditionally~ Love, The Galactic Free Press Staff~Humanity's Earth Allies, The Company of Heaven and The First Contact Ground Crew Team.
If You missed our Last 2 Updates here are the Links:
http://soundofheart.org/galacticfreepress/content/galactic-free-press-update-charade-over-new-begin
http://soundofheart.org/galacticfreepress/content/galactic-free-press-update-galactic-alignment-2012-inevitable-event
Our Least favorite task on the Press is having to ask for donations.. However, for us to keep going it does require funds.
 Thank You for Sharing and Paying the Energy Forward. If We are assisting You A Simple 5$ or 10$ will help.  If everyone shares a little we will make this goal quickly!
We Have 7 Days Left to Make Our GOAL and we are about $1500 from our GOAL.
October Funding Goal $3000
Total Shared this Month $ 1504.79
 http://soundofheart.org/galacticfreepress/content/donate
  Its Because of your continued Love and Support through all avenues which is bringing The Truth to the Forefront. Thank You for Honoring us, as We Honor You Every Moment in Service 24 hours a day 7 days a week. We Love You! Thank You for Keeping US Going and sharing if you can~
 Thank you Everyone for Honoring US, Supporting Us, and SHARING WITH THOSE Who Are In Daily 24 Hour Divine Service to the Love and Truth On this Planet! Thank you for allowing us to Be Here.
Join us Live Every Saturday and Wednesday for the Internet Love Party.  Beginning at At 10:30am Pacific on Wednesdays[ Council Meeting] and Saturdays at 1:30 pm Pacific. Participating in these, you are participating In your role in the Divine Plan To Help Bring in the Higher Energies into the Planet. These Will Continue until Our Craft Decloak~ You can Join us Via this Link:
http://tinychat.com/soundofheart
At this Same Link We will have a One Hour Staff Meeting Every Monday at 10:30am Pacific. All are Welcome! We are also in the Planning stages for a Live Room for people to come into to receive Love and Support.

 If You Would Like to Submit Your Artwork and Photo's You can Download them on Our New Site Here: http://soundofheart.org/gac/

If You would Like to connect with us via an amazing Awakening Session, to answer a question Contact Us Here: http://soundofheart.org/galacticfreepress/contact
If You would Like an Amazing Awakening Session with US You can Email us At MotherGod1111111@gmail.com
http://soundofheart.org/galacticfreepress/content/schedule-one-these-amazing-life-changing-sessions-today
~ We are Stationed In Mt Shasta~
MT. SHASTA ASCENSION
 Artwork Thanks to shala.lightworker.com
SHINE YOUR LIGHTS, THE MOMENT HAS COME
 (Yojman Chase), Mt. Shasta is~of all Power Points here in the Northern Hemisphere~what could truly be called "Headquarters",  Mt. Shasta is many things to this planets protection and service into the Light. She is also known as Ascension Mountain.
 ~WE are Going Home~
 ~We Mother and Father God, Represent the Atoms you are made of. Our Pineal Glands are Completely activated and opened. We are of "Divine Intelligence", and Represent the 2 becoming ONE. We are also the Very Essence of the Unknowable, which Equals Source, Equals Love, Equals Truth, Equals God, and Equals LOVE EVERYWHERE PRESENT=YOU.~
YOU ARE NOT ALONE, OUR LOVE Together as ONE IS THE SOLUTION~
Mother and Father God Amon Ra
Answering Humanity's Prayers of Love Everywhere
WE Love You With The Highest Love, Honor and Respect, for this is How we View Ourselves, and the Brilliance We Are. We are Your Examples of Love and Truth in Action, We Love You Unconditionally, Love Mother and Father God Amon Ra, All Your Angels, All within the Inner Earth, All The Elementals,  and All Beings Throughout Creation.
Angel Numbers Through Doreene Virtue...333 ~ The Ascended Masters are near you, desiring you to know that you have their help, love and companionship. Call upon the Ascended Masters often, especially when you see the number 3 patterns around you.
Important Link for Current Moments:
http://soundofheart.org/galacticfreepress/content/humanity-we-are-herewe-are-couple-who-represent-humanity-who-they-truly-are
Tao[Ashvatha], Will, and FatherGod On Shasta Mountain
Written this poem awhile ago just for this moment;
"The never ending story of Eternal Divine Sacred Love as it either has a beginning nor end. All existence comes to be through loves inner breath & outer breath though beyond both and resides in the subtle stillness sacred space amidst invisible veil of dreams. Our pilgrimage path of Love permeate entire longing of beings and none beings yearning for itself to unfold into pure selfless faces. All are here from Love and will return back to Love. So let all be an expression our perfection of Love and create endless stories that belongs to Eternal Divine Dreams OnenessLove."
Ashvatha
Love dedication to our Beloved Divine OnenessLove
∞MotherFatherGod Amon Ra∞
We Love You Unconditionally
This song is a prayer of Awakening. I Hear You Knockin refers to us becoming aware of God's presence in our lives, He is calling us Home, He is tapping us on the shoulder and saying "Check This Out". This of course represents my awakening to His presence in my life.  As a Lightworker this is what I came here to do. Let's get this Party Started!!! Dr Moe Posted 11~23~12